It's good to talk. Knowing when and how to communicate is an often overlooked skill for business aviation pilots. Specialist training will make for a more prepared, and ultimately safer crew member
The ability to communicate well – both with col- leagues and the customer in the cabin – is one of the most vital soft skills in a business aviation pilot's toolkit. It is arguably as essential as technical cockpit or maintenance technician knowledge. Yet instruction in communicating clearly and effectively is often overlooked or undervalued when it comes to devising training paths for flight crew, argues Richard Meikle, executive vice-president, safety and regulatory compliance at FlightSafety International.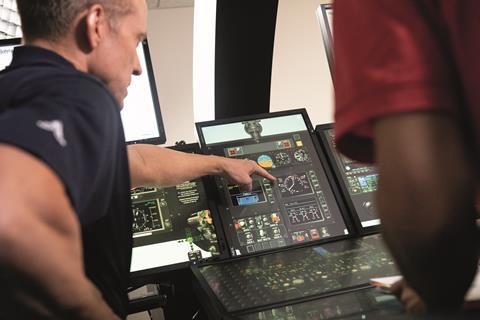 Unlike its commercial cousin, business aviation involves a special relationship between those in the front and back of the aircraft, who generally either own the asset and employ the crew directly, or are chartering the aircraft and crew to fly them where and when they want. Routing decisions often have to be made, and changed, at short notice. This, says Meikle, can make communication with clients – and the timing and manner of that communication – critical.
While "This is your captain speaking" can be a reassuring phrase for passengers, most users of business aviation do not want to be in constant conversation with the cockpit. Most would prefer to relax or work and let the crew do the job of getting them from A to B in comfort and convenience. But there are times when pilots have to know when to interact with those they are transporting, beyond the standard safety announcements and pleasantries.
"There's the instance where an extra passenger shows up unannounced," says Meikle. "It might not seem a lot to have that extra 190 lbs on board, but if the plane is already at the extreme of its range, the crew have to make that tactical decision about whether there will be sufficient climb performance to get over obstacles near the airport if an engine fails on take-off." The captain has to explain his or her decision in a straightforward way to the client, he adds.
Another discussion proficient business aviation pilots engage with the lead passenger on before the aircraft takes off is their preference for alternate airports. The information is unlikely to be required, but if it is, it is better to have it in advance. "If the weather degrades enroute, there will inevitably be a lot going on in the cockpit following an instrument approach," says Meikle. "Trying to have this crucial conversation mid-flight with a passenger to coordinate a landing somewhere else is potentially very distracting."
When much of commercial aviation shut down early in the pandemic, business aviation boomed, with hundreds of executive travellers turning to the sector for the first time. These converts were often not familiar with the operational decisions pilots have to make. "A first-time flyer doesn't always understand that even with all the flexibility inherent in business aviation, there is still a lot of planning involved," says Meikle.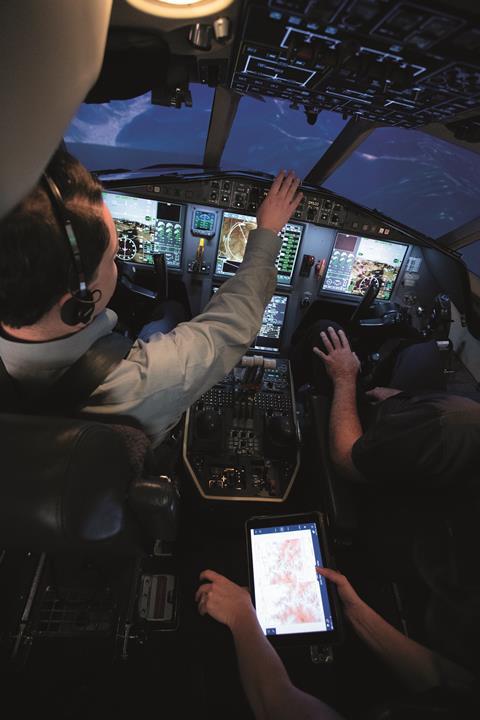 Communicating diplomatically but firmly with these passengers – who might not know that an aircraft performs differently in hot and high conditions, or on a wet runway – becomes an important skill for crew, asserts Meikle. "It's okay to say no when safety margins are inadequate, and pilots have to know when to say no," he says. "A well-trained pilot will understand the difference between what they are allowed to do and what they should do. Safety has to be the final arbiter."
Unambiguous communication between pilots is also critical – misunderstood commands and a failure of aircraft commanders to register or heed advice or warnings from co-pilots have been cited as factors in count- less accidents and incidents over the years. The start of the pandemic saw experienced pilots taking voluntary retirement, leaving business aviation operators with depleted crew rooms and having to search hard for replacements.
With so many new pilots coming into the sector, it is important for employers to establish good relationships among colleagues and forge strong corporate safety cultures. Training crews to work as a team is more important than ever, says Meikle. "Our advice is always to send your pilots to train together so they build that cohesive- ness," he says. "It's not always just about actual communication, but listening for subtle indicators, and to have that two-way communication process."
Because of the relatively good safety record of business aviation in recent years, many assume safety is a given, but it is not, insists Meikle. Measuring safety sim- ply by counting the number of accidents is the "wrong metric", he insists. Safety is the combination of many things, and they mostly centre around technical preparedness and effective communication to ensure a coordinated, safe execution of the flight.
Rarely in a serious incident or accident have pilots been found to lack the legal qualifications to fly the aircraft. "That is why it is so important not just to be compliant, but to be prepared," he says. "And the best way to man- age risk is through training, knowledge and soft skills."