A double oil and gas contract win for Babcock in the North Sea has prompted a furious response from one incumbent, which has accused the UK operator of engaging in a "race to the bottom".
Energy giant Total announced on 4 August that it had awarded two five-year contracts to Babcock covering offshore crew change operations in Aberdeen, Scotland and Esbjerg, Denmark, taking on, from October, work currently performed by CHC Scotia and NHV, respectively.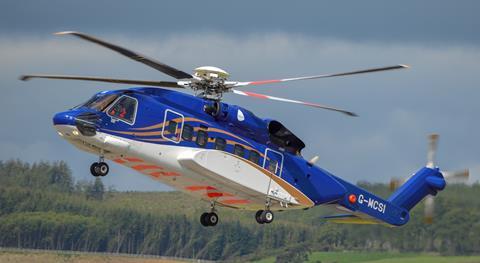 Both contracts will be served with Airbus Helicopters H175s, while Babcock will also deploy Sikorsky S-92s on the UK operation.
It is the second major win for Babcock this year, with the company having previously gained a new multi-customer contract for flights from Sumburgh in the Shetland Isles, and is doubly noteworthy given the firm's seeming ambivalence regarding the oil and gas sector.
However, Belgian operator NHV has been left annoyed by the loss of the work. Chief executive Steffen Bay, quoted by industry research house Air & Sea Analytics, expressed his "surprise" that Babcock could afford to meet Total's rate-cut demands and still make money, noting that it was "not a very profitable contract for us".
He points out that "significant money, time and effort" will be needed to establish an operation in Denmark, including the requirement to obtain a local air operator certificate.
"Despite publicly complaining about low prices, Babcock is now doing exactly what they complained about several months ago, it is a strange game they are playing," says Bay.
"Of course, I cannot be sure about their cost structure, but I have participated in enough tenders around the world to know what makes sense financially. In my view this doesn't. NHV will not participate in a race to the bottom."
Babcock's chief executive Archie Bethel in June said the company no longer believed that the oil and gas sector offered an "attractive growth opportunity" and complained that competitors were "continuing to bid at lower pricing levels".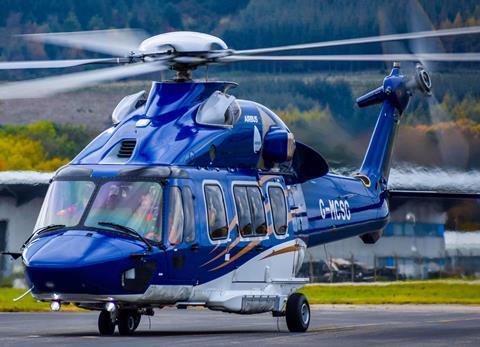 Bay contrasts Total's approach with that of rival Shell, which is, he says, "doing the right thing" on its contract tenders.
"Some companies understand that pushing the operators to the brink of financial collapse is a losing proposition. The major American operators [Bristow, CHC and PHI] already went through a first wave of bankruptcy restructuring; a second one could be devastating."
For its part, CHC says it is "disappointed" at the loss of the Total contract. "The current economic challenges facing the global oil and gas industry are greater than anything we have seen in previous downturns," it says.
"In the UK, unsustainable pricing will ultimately see an end to future industry investment in technology, safety improvements and the next generation of engineers and pilots."
Babcock declines to comment on the specifics of the contract, but stresses it remains "committed" to the offshore market.
"We are looking forward to working with Total and providing safe and efficient helicopter services in the UK and Denmark for years to come," says Ian Cooke, director of Babcock Offshore.