London Heathrow airport has appointed its director of operations Kathyrn Leahy to a new role covering stakeholder relationships after a challenging summer in which airlines hit out at a cap on departures imposed amid a shortage of ground-handling resources.
Leahy will become director of Team Heathrow – the name the airport gives for handling the more than 400 organisations involved with the airport.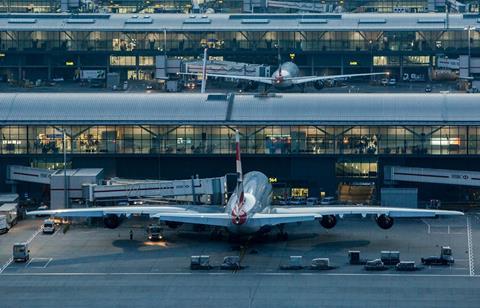 "We have recently created a new post of Team Heathrow director, to which our fantastic director of operations Kathryn Leahy has been appointed," the airport says.
"The new position is designed to ensure we build on the close-knit co-operation required between the 400 companies that operate at the airport, as we continue to rebuild capacity with all our partners – to deliver the great service passengers expect from Heathrow."
The appointment comes at a crucial time for the airport as it continues to work on restoring service and operational resilience back to pre-pandemic levels, and in which airline relations were already strained by polarised positions over charges at Heathrow running until 2026 – which the UK CAA will shortly finalise a decision on shortly.
While Heathrow recently confirmed it will lift the formal cap at the end of the month following the summer peak, it indicated it was working with airlines on a "more targeted mechanism" to protect passenger services during peak periods.
Fears this could impact peak-time services over Christmas prompted fresh criticism by Emirates Airline president Tim Clark of Heathrow management in a Sunday Times interview on 16 October. Clark had in summer previously described himself as 'pretty irate' at the capacity cuts, and initially said the airline would defy the move.