The opening up of many European countries to non-essential travellers from the USA has kick-started a significant recovery in Lufthansa Group's transatlantic passenger traffic, it said today.
"Already, the North Atlantic is back to being our most important and most profitable intercontinental market, even though we more or less can only sell tickets on one side of the ocean," says chief executive Carsten Spohr during a second-quarter earnings briefing.
"While we wait for the US to welcome Europeans, the US point of sale benefits from very high demand," he states, with the group noting that such sales rose 92% in June from low levels in May.
Given the "political and economic importance" of flights between Europe and the USA, Spohr expects the latter to reciprocate and accept non-essential overseas travellers without quarantine in the coming weeks.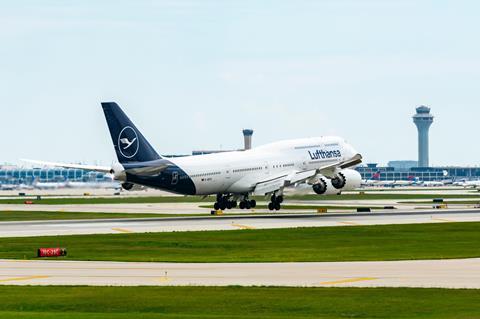 Away from the USA, Spohr notes that the group is "very encouraged" by the easing of travel restrictions already seen in other key markets amid successful Covid-19 vaccination programmes. And in terms of further intercontinental travel opportunities, "Canada will open up for double-jabbed visitors from early September and [we expect] more countries to follow", he says.
Looking forward to those opportunities, Lufthansa Group is "ready to reintroduce long-haul flights at a greater scale", he states, while also highlighting improving demand on services to Africa and Central and South America.
Closer to home, he cites the UK's decision to allow vaccinated travellers from Germany to enter the country without quarantine as a key development.
For now, amid a recovery in European leisure markets in particular, bookings for July and August have been "so strong that we expect visitor numbers for these two months to amount to around 50% of pre-crisis levels", Spohr says.
As passenger demand improves, Lufthansa Group expects to operate around 50% of pre-crisis capacity in the current quarter, rising to 60% in the final three months of the year, based on a set of assumptions regarding the further relaxation of travel restrictions.
Those assumptions are that the USA is open to European travellers by the end of September, with corporate travel recovering to around 40% of pre-crisis levels by year-end alongside the return of some Asia-Pacific markets.
As that plays out, it says segments other than leisure travel will drive a deeper recovery towards the end of the year.
"The VFR business is gaining more and more momentum and corporate travel is starting to come back," Spohr explains, adding: "From our corporate customers we have received almost unanimous feedback that the need for business travel is becoming more and more urgent, especially to the US, once this is possible again."
The return of business travel will further "accelerate short-term bookings", he suggests.
In announcing its second-quarter results today, Lufthansa Group said it had become cash-positive for the first time during the pandemic.