The US aviation industry is again in a dither over the prospect of a federal government shutdown, should lawmakers fail to reach a funding deal by the end of September. Such an event could prompt a partial shutdown of the Federal Aviation Administration, which operates US air traffic control (ATC) and derives most of its funding from congressional spending bills.
As with previous potential or actual US government shutdowns, we have warnings about air traffic controllers going temporarily unpaid, the FAA closing its controller training academy at a time of enormous controller shortages, loss of revenue from uncollected aviation user taxes and so forth.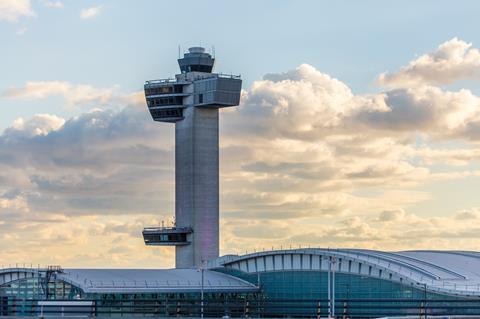 Though most full-time controllers would likely continue working during a shutdown (though with delayed pay), trainee controllers – who account for one third to half of controllers at key facilities like those in New York and Jacksonville – would be sent home.
Such disruptions would surely impact the FAA's ability to maintain an ATC operation that is already struggling to keep up.
Most Americans have no idea that these kinds of disruptions, while entirely possible in the USA, could not happen in — to name just a few countries – Australia, the UK, Canada, Denmark, Germany, Italy, New Zealand and Switzerland. That is because, over the last 36 years, those and scores of other countries have separated their ATC operations from their transport agencies. Their air navigation service providers remain regulated for safety by aviation safety agencies, but funding no longer comes from government budgets. Instead, it comes from fees paid directly by aviation users.
This public-utility model works so well that more countries keep adopting it. Globally, 83 countries now receive ATC services from such user-funded providers, including countries served by regional ATC consortia like ASECNA in Africa, COCESNA in Central America and MUAC in Europe.
Alas, the United States has not transitioned, despite numerous recommendations to do so.
The user-funded ATC model has several advantages to the US model:
Ability to issue long-term revenue bonds to fund large-scale capital improvements
Arm's-length safety regulation by independent safety regulators, per ICAO policy
Faster leadership transitions, because leaders need not be confirmed by lawmakers
Ability to compensate and retain the best and the brightest engineers and programme managers
Financial independence from government budgetary problems
Generally, no controller shortages, due to reliable revenue streams
This is not rocket science. The same basic principles apply to nearly all public utilities, whether they be government- or investor-owned, or operated as nonprofit user co-ops. Imagine if your electric, water or natural gas utilities were operated by the national government and dependent on a political process to allocate funding. Even the US federal government's huge electric utility, the Tennessee Valley Authority, is not operated or funded that way.
On 6 September, Washington political news outlet The Hill published an interesting commentary by former Department of Transportation secretary Elaine Chao, headlined "The Sky's the Limit: It's Time to Modernise Air Traffic Control."
Chao itemises a number of shortcomings with the FAA's ATC structure, including those related to technology and controller staffing.
And she suggests the way forward: "The United States should liberate the air traffic control system from the FAA and establish the responsibility for managing air traffic control to a not-for-profit corporation, run by a board of representatives elected from the users of the system. This entity would finance itself through user fees… providing the budget certainty and flexibility needed to complete modernisation initiatives without continuous delays and postponements. ATC would still report to Congress… while the FAA could focus solely on its [safety] regulatory role."
Chao is right, and it is tragic that America's ATC system was not transformed into an ATC utility when she was in office. (At the time, a bill to do so had strong backing from a large aviation coalition). Sooner or later, the US must catch up with the rest of the developed world. ATC as a micromanaged, tax-funded bureaucracy can now be seen as a category mistake. But only Congress can replace this flawed model with a world-class system like those of our major allies.
Robert Poole is director of transportation policy at the Reason Foundation, a nonprofit public policy think tank. An MIT-trained engineer, he has worked to achieve ATC overhauls for several decades and was part of the Business Roundtable coalition that developed an ATC corporation bill that was approved by the House Transportation & Infrastructure Committee in 2016 and 2018.