Extracting oil and gas from the seabed is a capital intensive, specialist, and risky business, requiring workers to live and labour hard on offshore rigs, often for long periods. Transporting them to their remote maritime workplace in all weathers – comfortably, reliably and, most importantly, safely – is a mission trusted to a very few. In this elite market, Bristow Helicopters is the foremost brand.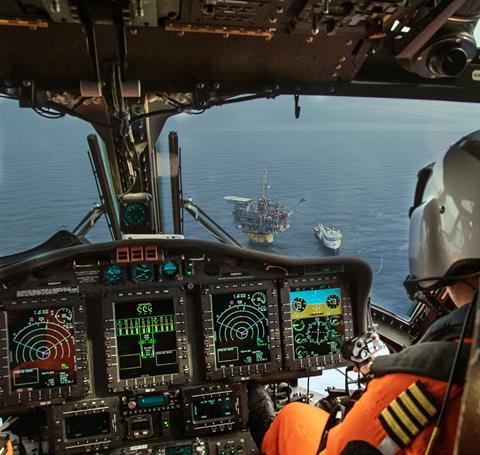 The company has served the offshore energy sector since rotorcraft pioneer Alan Bristow's first ventures in the mid-1950s, initially in the Persian Gulf, before operations off Africa and in the North Sea really put Bristow Helicopters on the map. Today, its footprint stretches from the Gulf of Mexico to Norway, and Chile to Canada.
Offshore energy is Bristow's biggest segment, generating almost two thirds of revenue (government services, including search and rescue contracts, makes up most of the rest). Over the decades, its global map of operations has changed shape as markets have come and gone, while others continue to grow, including Brazil, where Bristow plans a near doubling of its fleet to 18 helicopters this year.
Of a total fleet of 226 aircraft, around 200 are dedicated to the energy sector. One of the workhorses is the 19-seat Sikorsky S-92, which has a range of 539nm (998km), enough to reach and return from the most distant platforms. For other roles, Bristow operates Leonardo Helicopters AW189 and AW139 super-medium and medium twins, and the Airbus Helicopters H135 light twin.
While transporting workers at the beginning and end of their shifts is Bristow Helicopters' main mission in the energy sector, it also uses helicopters to deliver critical parts and tools (less time-critical items tend to arrive by ship) and for medical evacuations. In the USA, it deploys H135s on powerline patrols on land.
The company holds air operator certificates (AOCs) in Brazil, Nigeria, Norway, Trinidad and Tobago, the UK and the USA, and operates in other markets – such as Guyana and Suriname – under its US authorization. It has stakes in Cougar Helicopters in Canada and Egypt's Petroleum Air Services, as well as dry lease and support agreements with operators in Mexico, Spain and India.
In such a safety critical, customer focused, and competitive industry, what sets Bristow apart? "It's our people and the spirit of the company," insists Stuart Stavley, chief operating officer, offshore energy services, who has held the role since a restructure this year that saw senior leaders appointed for each of Bristow's two service lines, replacing a regionally focused set-up.
"The whole company is a team. Everyone has a stake in the company. Everyone wants to succeed," he says. "There is a culture that over the years has come from the top and involves keeping people engaged and promoting from within. Our core values are more than something written on a poster in the break room."
His colleague Samantha Willenbacher – who leads Bristow's customer relations efforts in the offshore energy sector as senior vice-president, key accounts – elaborates. "Our people are solution-oriented. They are intrigued by new technology and come into work each day determined to do things a bit better."
How does this affect recruitment? "We select individuals on the basis that they share our core values," says Stavley. In the past, military veterans were a steady source of pilots. Today, with fewer aviators from the armed forces but the need for cockpit professionals as high as ever, Bristow is retraining more commercial pilots and, in the UK, has launched an ab initio cadet programme.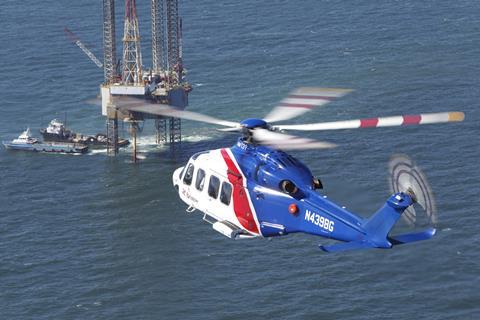 With pressure on governments and societies to shift from reliance on fossil fuels to more sustainable energy sources, and the cost of exploiting new oil and gas fields in the North Sea and elsewhere becoming prohibitive, is there a long-term future for the sector and for companies such as Bristow that service it?
The world is likely to need oil and gas well into the second half of the 21st century is Stavley's response: "As our CEO says, this is going to be a long goodbye as far as energy transition is concerned." While wells may be running dry in certain mature regions, other fields, such as in the South Atlantic, off the coast of southern Africa, are opening, and that could open new opportunities.
There is also potential in sustainable energy, including servicing the growing number of offshore windfarms. "It's a market we have just scratched the surface of, but we are taking lots of learnings as we start the tender process," says Stavley. "It may not be big for us today, but it is something we certainly have our eye on."
After almost 70 years of supporting offshore energy companies, Bristow is likely to be providing its mission critical services to the sector for many decades to come.