How far is the industry on its net-zero journey and what can be done to increase availability of SAF? We ask Jan Toschka, President of Shell Aviation
Last year was a pivotal moment with net zero targets set by industry bodies. With ICAO CAAF on the horizon, what outcomes do you expect?
It is positive to see that organisations and policymakers within the industry, such as the International Air Transport Association (IATA) and the International Civil Aviation Organization (ICAO), have set targets for aviation to achieve net-zero carbon emissions by 2050.The targets are important in setting direction.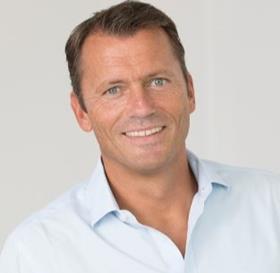 Meeting these targets could require over 400 million tonnes per annum of sustainable aviation fuel (SAF) by 2050 globally, and in 2022, the industry was at a quarter of a million tonnes, so there is a long way to go, and majority of the volume will be delivered by technologies that are still being de-risked and commercialised. [1]
So how can the industry do this? The sector now must develop a clear long term strategy to meet its commitments, with governments, businesses and civil societies working together to achieve meaningful progress. We would like to see ICAO set an ambition for SAF production and uptake as an interim step to 2050.
For SAF to scale to the levels needed, everyone in the aviation value chain has a part to play. Governments, in particular, are key to unlocking the barriers and creating the enabling environment for the industry to deliver on the targets.
What is Shell doing to address the challenges surrounding SAF?
Shell is working with many companies across the aviation value chain involved in advancing the use of SAF globally. We are using our expertise in aviation and fuels technology to supply SAF safely and securely to customers such as Emirates, Japan Airlines, JetBlue to invest in production, where we are building one of Europe's biggest biofuels plants at our Energy and Chemicals Park Rotterdam, Netherlands and help bring to market more technologies to produce sustainable aviation fuels, as well as working to ensure all elements of supply chain – from sustainable feedstock to blending facilities – are in place. For example, our agreement with Montana Renewables in the US, is a key piece of the supply chain puzzle, as it allows us to blend and distribute SAF throughout the USA to enable more customers with access to the fuel produced by the largest SAF producer in North America.
It is also why we have brought solutions like Avelia, Shell's blockchain powered digital SAF solution, to the market to aggregate corporate and airline demand for SAF and scale its supply and use.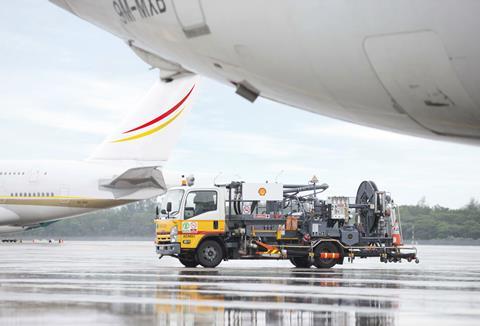 The industry appears united behind SAF – ICAO has set its long term aspirational goal, IATA has introduced targets – so why is the industry not further along in its efforts to scale SAF?
There is a lot of work that various players in the aviation sector are doing, and it is encouraging to see. However, it is important to recognise that the scale of the transition is a major challenge. What we're talking about is transforming an energy system that has been in place for a century.
Achieving the rapid scaling of SAF will likely require combinations of all available policy instruments - incentives, mandates, and enablers - to help overcome the biggest barriers to investment in and growth of SAF.
The EU has set a clear direction through their SAF supply targets starting in 2025 under ReFuel, and we believe further mandates and other measures that encourage and ensure demand are critical levers to support SAF use and create a growing market. This has been a main driver in the announcements of SAF production facilities across the continent as there is a guaranteed market for the fuel being produced.
In addition, introducing standards and regulations at a global and regional level continues to provide clarity and acts as an "enabler" to the sector. ICAO has a key role to play here, providing global alignment and direction to the industry, setting guidance on decarbonisation through policy that synchronises both the increase in supply and demand of SAF.
Beyond this, there is a need for ICAO to introduce a framework that encourages a cross-sector approach, encompassing original equipment manufacturers (OEMs), airlines, airports, fuel suppliers and others – which sets out joint and shared obligations, with policies and initiatives sharing burden across the supply chain.
What else is needed to support the sector in achieving industry targets?
One of the major challenges is the cost of SAF, it is 2-8 times more expensive than conventional jet fuel.[2] The ability for the sector to absorb and spread this increased cost will not occur without action from government and broader industry working together to introduce common standards, so that understanding is formed, agreed and delivered. This will provide confidence that needs to be built in investment economics and ensure competitors and different countries and regions move in lockstep.
Mandates can be a useful lever to support SAF use and to develop the market for SAF. However, policy should offer comprehensive solutions, so incentives should be introduced alongside mandates to drive price stability and help overcome the SAF affordability challenge the aviation industry is facing. Incentives need to ensure that key actors – airlines, airports, original equipment manufacturers (OEMs) and fuel producers and suppliers – take simultaneous actions.
While support and targets are being introduced, what more can the industry do to encourage progress on SAF?
Currently, demand for SAF is fragmented, and without a collated significant pull from various individual customers, it can prevent investment, expansion and increase in supply. As a concentrated industry, business travel is uniquely positioned to play a role in addressing this issue. They represent a minority of flight passengers, but a far greater proportion of airline profits compared to leisure travellers – creating a concentrated, high-impact demand.
This is why Shell came together with Amex GBT, Accenture and Energy Web Foundation - to aggregate global business demand for SAF, with the goal of increasing SAF supply and use. The result was Avelia – one of the world's first blockchain powered digital book-and-claim solutions for scaling SAF. In a nutshell, Avelia aims to help support the scaling of SAF by enabling business travellers and airlines to share the cost of SAF while each receiving respective credit for the associated carbon emission reductions.
We are already seeing some strong momentum building behind Avelia, with participants now including Google, Bank of America, Aon, Cathay Pacific, JetBlue, Delta, Japan Airlines and Emirates. As well as helping to demonstrate the credibility of a book and claim model, bringing together airlines and corporates is crucial for providing the strong demand signal Shell – and the rest of the value chain – needs to scale up SAF production and accelerate development of SAF infrastructure.