Everyone looking to buy a business jet has a choice: order a factory-fresh example directly with the OEM with the advantage of making it their own, or scour the market – perhaps helped by a third-party broker – for a pre-owned aircraft that comes closest to meeting their needs and budget.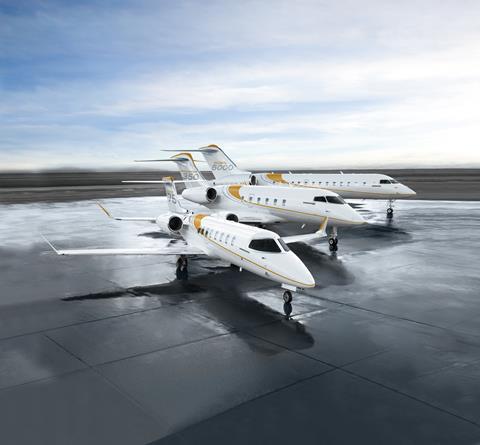 However, according to Bombardier, there is a third option. Its new Certified Pre-Owned aircraft programme offers the advantages and peace of mind that come with purchasing a Global or Challenger business jet from the production line, with the lower price and immediate availability of a pre-owned aircraft.
"Our philosophy was to create a new premium category within the pre-owned aircraft market," explains Thomas Fissellier, Director, Pre-owned Aircraft Acquisition & Sales Support for the Canadian business aircraft manufacturer. "As an OEM, we felt that when it came to pre-owned aircraft we were best placed to provide the best value."
Unlike aircraft available on the open market, Bombardier Certified Pre-Owned jets come with a "like new" interior and paint scheme, the latest cockpit avionics and cabin connectivity systems, a one-year parts and labor warranty, and a level three maintenance inspection.
"We provide the customer with a pre-owned aircraft that has been meticulously selected and assessed," says Fissellier. "It means the customer can just take the keys and leave, and know that there will be a comparable level of delivery support to a new aircraft."
Since launching the scheme almost two years ago, Bombardier has delivered a dozen Certified Pre-Owned aircraft, and Fissellier is convinced the business has growth potential. "There are on average 450 Bombardier pre-owned jets transacting per year, so we have a strong customer base to build on" he says.
While any aircraft are eligible for the programme, older-generation Challenger 300s and 605s and Globals tend to be the most popular, as they benefit most from the upgrades. "There's a good mix of ages available, but the sweet spot is aircraft older than five years," says Fissellier.
Potential buyers stepping inside a CPO jet might struggle to tell it apart from a new aircraft. Bombardier's team can change soft goods – such as carpets, window shades, says Fissellier. "We reupholster seats and re-veneer cabinetry and replate the metal inlays from table legs and seatbelts, where necessary. We even paint the exterior Matterhorn white."
Seasoned Bombardier pilots, too, might do a double take, with Challenger 300s and 605 cockpits installed with Collins Proline 21 Advanced flightdecks, with the Future Airspace Navigation System (FANS) 1/A upgrade that enables them to access the likes of wind-efficient transatlantic routes.
Of course, this initiative is not the first time Bombardier has turned its attention to pre-owned jets. "We have always offered remarketing services to owners and will continue to, but the CPO programme takes it to a different level," says Fissellier.
"This service can only be offered by Bombardier because of our experience in manufacturing and selling aircraft for a long time," he says. "As the OEM, we build aircraft so we know how to bring older aircraft up to an as-new standard."
While the benefits of buying a CPO Bombardier aircraft may be clear, what is in it for the previous owner? "It is in the long-term interest of the vendor that by participating in this process, the overall residual value of the fleet will remain higher," says Fissellier.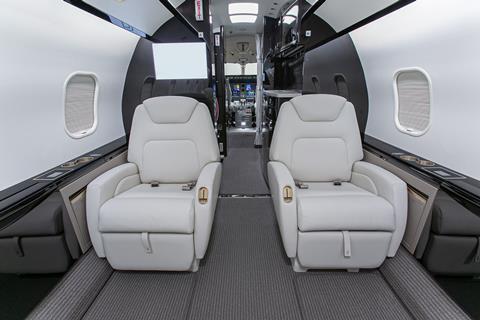 "From a more transactional standpoint, our acquisition specialists can offer one of the fastest transactional cycles in the market – we can present an offer within a week or so. We can also offer a one-stop shop for a customer who is interested in selling but is also looking at his next purchase."
Bombardier is enjoying robust demand for its latest generation Global and Challenger models, and its new aircraft backlog is enviable. However, is there a risk of making CPO aircraft so attractive to buy that the programme ends up cannibalizing new aircraft sales? Fissellier admits this is unlikely.
"Research shows that only 2% of new aircraft buyers end up replacing their new aircraft with a pre-owned one. But about 30% of those who have purchased pre-owned in the past end up replacing their aircraft with a new one," he says.
"It is a fantastic way to build up a pipeline of prospective new aircraft customers and create that relationship with the brand. It's an amazing complement to our new product offering. We've even seen customers who, facing a wait for their new aircraft, purchase a CPO aircraft in the interim."
The pandemic saw a huge increase in first-time users dipping their toes in business aviation – chartering or looking at jet cards or fractional schemes. Fissellier sees the CPO programme as a perfect way of convincing some of those converts to consider aircraft ownership.
"It could be a first step," he says. "A way of breaking the ice on all the advantages that comes with owning and operating a Bombardier business jet."