Welcome to the third FlightGlobal Guide to Business Aviation Training and Safety, produced once again with FlightSafety International, which has for more than 70 years adhered to the philosophy that aviation training is not about simply passing examinations and meeting regulations.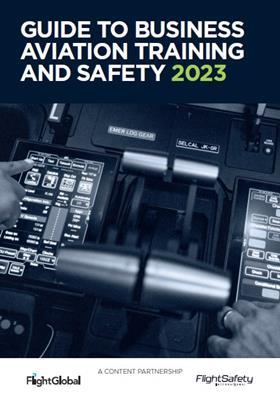 Instead, its purpose is to instill a deep- rooted culture within flight departments and a mentality within individual pilots, technicians and cabin crew that safety comes before everything.
In this special report, we look at what is behind some of FlightSafety's latest initiatives, from eliminating the scourge of runway excursions to ensuring pilots are prepared for the unforeseen. We also examine how training must adapt to a changing climate and find out what makes a FlightSafety instructor.
Supporting documents
Click link to download and view these files