European safety regulators are backing a postponement of requirements for aircraft to carry equipment to transmit position information autonomously if the flight is in distress, citing the impact of the pandemic on deliveries.
Under ICAO standards this equipment – known as an emergency locator transmitter and distress tracker – will be required on aircraft with a maximum take-off weight exceeding 27t whose certificates of airworthiness are issued from 1 January 2023.
Such transmitters will provide location information at least once every 60s if the aircraft encounters an emergency. The intention is to support search-and-rescue and investigation authorities in locating the aircraft in the event of an accident, particularly in remote areas or oceans.
But aircraft manufacturers have sought to push back the implementation deadline.
According to a formal opinion from the European Union Aviation Safety Agency, discussions with aircraft industry representatives indicate airframers are "facing significant delays" in certification owing to the time required to fit aircraft with the necessary equipment.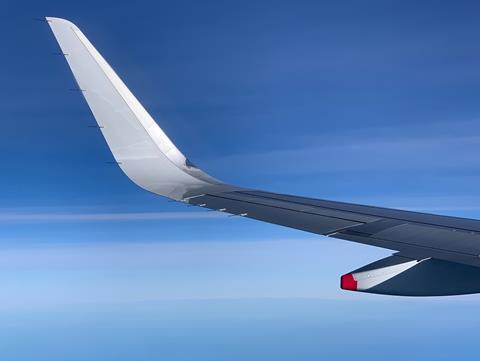 EASA says the pandemic has affected the planned deliveries of 700-1,000 aircraft this year which had been designed and manufactured without the equipment installed.
These aircraft have been in long-term storage and will be delivered after the January 2023 deadline.
"Among those aircraft, many are destined for European Union operators," says EASA, pointing out that the European regulations go further than those specified by ICAO and contain certain performance objectives.
Fitting aircraft with equipment that meets both ICAO and EASA requirements means a "significantly higher" workload in terms of design and certification, it adds.
EASA also says the effort to set up communications infrastructure for transmitting location signals through the satellite-based COSPAS/SARSAT search-and-rescue network is experiencing delays.
"Even when the communication infrastructure will be ready to transmit [distress tracker] messages, time will be needed by rescue co-ordination centres to adapt their procedures for handling information that stems from an active [transmitter]," it states.
"This is because, unlike other types of [locator], an [distress tracker] is designed to transmit in flight, before a crash impact or an emergency landing."
EASA says "several months" might be required before co-ordination centres are able to manage messages.
Its opinion proposes to amend the applicability dates by extending the installation deadline by a year to 1 January 2024, and fixing 1 January 2025 as the new applicability date.
EASA states that maintaining the original deadline would probably lead many EU aircraft operators to seek temporary exemption for aircraft delivered in 2023. Managing these exemptions would create an "administrative burden" for European authorities, it says.
The regulator also rejected a two-year postponement of the installation deadline, calculating that this could potentially reduce the number of aircraft that would ultimately be adequately equipped.
"This was not considered acceptable," says EASA.
EASA acknowledges that there will be a "slightly negative" effect on air safety from the proposed postponement, but adds that accidents involving large aircraft in remote areas are rare, and points out that the safety impact will be "temporary" and "disappear" once the applicability date is reached.