The pilot of a China Airlines Boeing 747-400 freighter that undershot a runway at Taipei Taoyuan International Airport had inadequate rest — thanks to a crying baby at home — which affected his alertness.
Releasing its final report into the 2018 incident, the Taiwan Transportation Safety Board (TTSB) also found that the co-pilot, who was flying the plane, inappropriately operated the freighter as it landed.
On 13 December 2018, the 747-400 freighter, registered B-18717, was operating flight CI 6844 from Hong Kong to Taipei Taoyuan. Its main landing gear touched down about 27m before the runway touchdown point and struck several runway lights. The hard landing also caused minor damage to the main landing gear tires.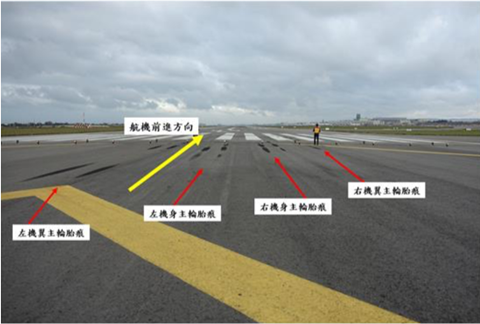 Investigations revealed that the 30-year-old co-pilot, who was the pilot flying, had disengaged autopilot after the aircraft descended past 1,800 feet.
As the freighter approached Runway 05L, it appeared that the altitude was higher than the approach glide path. While the altitude got corrected immediately, at around 137 feet the aircraft again began to fall below the glide path.
Investigations revealed that the co-pilot had failed to maintain the normal speed and rate of descent by utilising pitch control and thrust. He failed to determine his mistake in time, which led to the hard landing before the touchdown point.
"[This indicates] that [the co-pilot] … did not meet the safety landing standards [for landing the aircraft manually]," the TTSB states.
Investigations also revealed that two days before the incident, the 44-year-old pilot had poor sleep quality after returning from a late night flight, because of a crying baby in his home.
The night before the incident, the baby's crying also affected his sleep quality. This affected alertness during the flight, especially when his colleague had issues on final approach.
"When the aircraft had an abnormal situation, it was too late to take-over the operation, or call [for a] go-around, [and] it caused the hard landing," the board states.
Furthermore, after the freighter undershot the runway, the crew did not report the incident to the airline, instead heading home after their duties were done.
To this end, the TTSB has urged China Airlines to beef up training for its junior pilots on manual landing capabilities. At the same time, it is recommending that the SkyTeam carrier enforce the upgrading of skills of less-experienced pilots and co-pilots.