Although challenges remain with scaling up aviation's use of sustainable aviation fuel, it remains key to achieving the industry's carbon targets
As the aviation industry looks to emerge from the pandemic, sustainable aviation fuel (SAF) will be crucial for it to reach its emissions reduction goals. SAF, fuel made from sustainable feedstocks such as waste oils rather than refined petroleum, is slowly being used more – over 370,000 flights have flown using SAF since 2016.
While new propulsion technologies – such as hydrogen and electric power – have potential for certain applications and uses, SAF will be a critical lever in the short-to-medium term.
However, when it comes to increasing the use of SAF, challenges remain which require clear global policy frameworks to overcome. Providing a level playing field for all airlines and their customers must be taken into consideration in addition to tackling the ongoing supply-and-demand issue.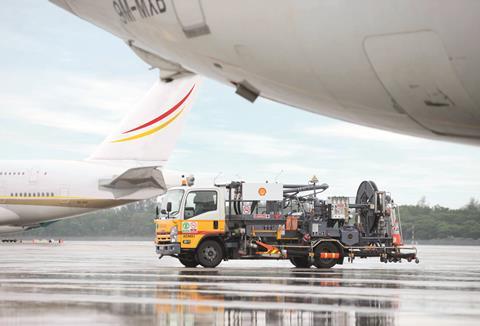 Mandates and other policy levers would not only support fair competition but would help drive down the cost of SAF, which is more expensive than conventional fuel. Since cost of operations is of upmost importance in this low-margin industry, concise and long-term direction from governments would provide clarity for those investing in SAF as well as bring economy of scale to help reduce cost over time.
For its part, Shell has announced an ambition to produce around two million tonnes of SAF a year by 2025 and aims to have at least 10% of its global aviation fuel sales as SAF by 2030. It is also calling for governments and the aviation industry to work together to accelerate uptake of SAF. Shell outlined its vision for decarbonising the industry in its recent report with Deloitte titled Decarbonising Aviation: Cleared for Take-Off , which refl ects the views of over 100 experts and leaders from across the aviation sector and over 6,000 business and leisure travellers.
"Shell believes the clearest pathway to achieving net-zero emission flying is investing in SAF and scaling it up"

Jan Toschka President, Shell Aviation
The clearest pathway for decarbonisation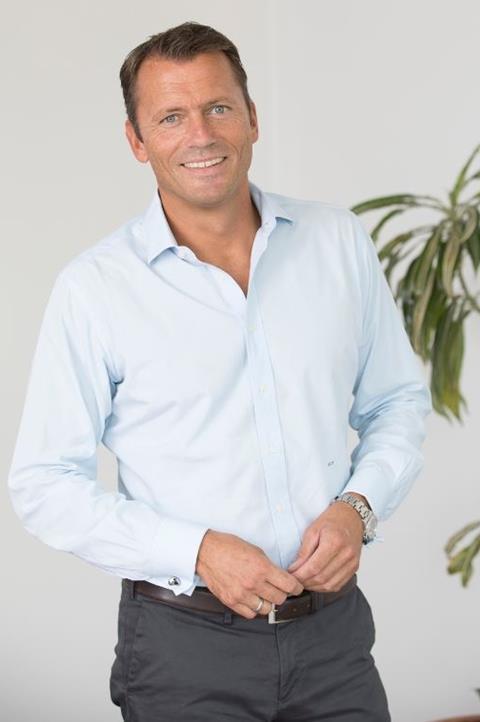 "Shell believes the clearest pathway to achieving net-zero emission flying is investing in SAF and scaling it up," says Jan Toschka, new president of Shell Aviation, who notes that, compared with conventional jet fuel, neat SAF has the potential to reduce aviation's lifecycle emissions by up to 80%. Yet, currently, SAF makes up around a thousandth of all jet fuel used. "The faster the aviation sector can deploy SAF, the likelier it is to achieve net-zero emissions by 2050," he suggests.
Shell's commitment to increasing the availability of SAF is underpinned by major investment decisions, including in a biofuel facility at the Shell Energy and Chemicals Park in Rotterdam.
Due to open in 2024, and capable of producing 820,000 tonnes a year of biofuels, it is set to be among the biggest SAF plants in Europe.
However, supply-side undertakings are unlikely to be enough to drive the required transformation.
Governments can help drive uptake
That is where a consistent and long-term policy framework comes in. "The adoption of SAF will be supported initially by voluntary demand, but ultimately will have to be policy-led, meaning that governments have a key role to play," says Toschka. "What's required is a comprehensive regulatory regime that encourages consistent customer demand and provides fiscal support for infrastructure development, new technologies and SAF production plants."
To be most effective, where mandates are implemented, they should ideally be aligned globally to ensure consistency. There's also a necessary balancing act to play: they must be ambitious but consistent with the pace of supply, ramping up over time as production scales up. It is here where inter-industry collaboration, and between industry and governments, is crucial to providing the information and feedback for the introduction of feasible mandates.
"With policies aimed at stimulating demand, such as a mandate, in place, we believe the next step is for governments to add in other measures, such as fiscal incentives," Toschka states. Investment support for developing new technologies and enhancing production capability stands out as an area for government funding, alongside fiscal support to both bring down the price of SAF and help airlines increase their purchases.
Collaboration is crucial
To this end, Shell is playing a role as an influencer, working with partners across the aviation ecosystem to identify ways to accelerate progress to net-zero emissions. Shell is a founding champion of the World Economic Forum's Clean Skies for Tomorrow Coalition and in the UK has joined the government's Jet Zero Council, which aims to achieve zero-emission transatlantic flights through a focus on SAF, technology and infrastructure.
Partnering with other commercial concerns and environmental pioneers is also vital, and hereagain Shell is taking a lead. In April, Shell became an investor in LanzaJet, a company proposing to convert ethanol to aviation fuel at its plant from next year. Shell also collaborates with Rolls-Royce on a number of projects, including supplying 100% SAF for ground-testing engines.
SAF is certified by ASTM International to operate as a maximum 50% blend with conventional fuel in jet engines. However, higher blends would benefit the environment more, so Rolls-Royce commenced ground-test trials to demonstrate that new aircraft engines can operate effectively on 100% SAF. The results could help persuade regulators it would be safe to increase SAF proportions in blends used for actual flights.
At the other end of the supply chain, Shell is partnering with American Express Global Business Travel (Amex GBT) to increase awareness and demand for SAF among business passengers and their employers. Amex GBT will aim to use the combined spending power of its clients and the airlines they use to "drive a step change in production and use of SAF, enabling airlines and corporations to make progress towards long-term emissions targets".
Aviation delivering for the environment and society
With all these efforts, Shell is helping to bring the industry together to ensure aviation becomes cleaner, while acknowledging these initiatives also deliver enormous economic and social benefits for its inhabitants.
And by investing in advances in SAF technology and making the fuel more widely available, Shell is offering the sector its most viable option for reducing emissions in the short-to-medium term.
That is not to say SAF remains the only path to a zero-carbon future. Carbon offset schemes have an immediate role to play, and disruptive propulsion technologies should also eventually help to deliver lower emissions, particularly for smaller aircraft on regional or short-haul routes, acknowledges Toschka.
However, he concludes: "The real need is now, and this leaves SAF as the only viable, in-sector option for reducing emissions in the short- to medium-term."