Air France-KLM has taken a first step in repaying the €4 billion ($4.5 billion) French state-backed bank loan it secured during the Covid crisis by redeeming €500 million of it.
The SkyTeam carrier group has also amended the payment reschedule of the loan, switching from an initial single redemption originally due in May 2023 to three repayments to be paid by May 2025. It will now redeem €800 million of the loan in May 2023, followed by repayments of €1.35 billion in May 2024 and 2025 respectively.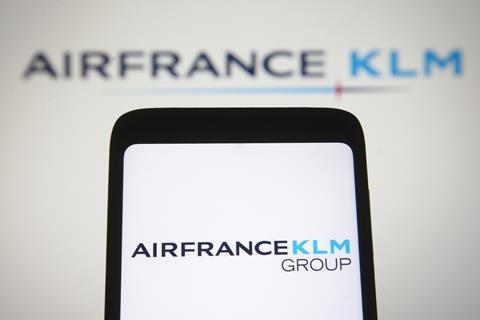 Air France-KLM cites a combination of the "early signs of a recovery" in global traffic together with improved access to capital markets for the decision to repay €500 million of the loan.
"This partial redemption combined with the now amortized redemption profile of the PGE [French state loan] is a new milestone on the restructuring path of the debt profile and of the balance sheet of the Air France-KLM Group."
Air France-KLM adds that it is still in discussions on possible capital strengthening moves. "These measures could include instruments such as the issuance of equity or quasi-equity instruments, depending on market conditions," it says.