Aeroflot turned a group profit under Russian accounting standards for the first time since the pandemic in the third quarter, driven by a strong domestic traffic performance during the period.
Financials published today by the Russian airline group show revenues for the three months ending 30 September 2021 more than trebled over the same quarter last year year to Rb126 billion ($1.8 billion). It means revenues stood at around three-quarters of pre-crisis levels.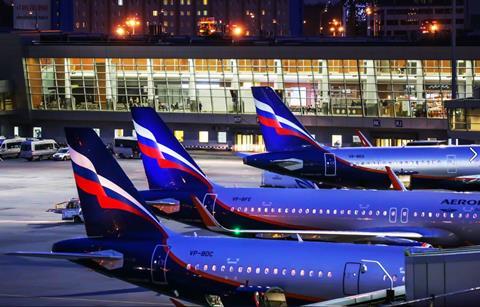 This helped Aeroflot post a group gross profit, for the first time in last eight quarters, of Rb8.5 billion. It posted a net profit of Rb2.9 billion for the quarter.
Aeroflot deputy chief executive Andrey Chikhanchin says: "Following consistent improvements in financial performance over several quarters, the company delivered net profit of Rb2.9 billion in Q3. Our improved financial results were driven largely by demand, which meant a higher volume of domestic traffic – something the company was betting on in the high season."
The group notes passengers on domestic flights during the third quarter outstripped pre-crisis levels by more than a quarter. That is largely driven by continued strong growth at budget unit Pobeda. Passenger numbers in September for Pobeda were more than 60% higher than the same month in 2019.
Chikhanchin adds: "The company also made the most of the gradual removal of restrictions on international flights, which also had a positive impact on results." International capacity has climbed from being 19% of 2019 levels in January to 40% in September.
The airline posted a loss for the first two quarters under Russian accounting standards, and despite moving into the black in quarter three, Aeroflot group net loss stood at Rb23.4 billion for the first nine months of the year. That though marks a sharp cut on the Rb65.6 billion it lost over the the first nine months of 2020.
The figures have been adjusted exclude Aurora from the 2019 data, the eastern carrier Aeroflot divested at the end of last year.