News that flight numbers in Europe exceeded Eurocontrol's best-case scenario in July reflects the beginnings of a strong demand recovery in the region.
That is being driven by a relaxation of restrictions on passenger travel – including on transatlantic routes, albeit without a full reopening.
In financial terms, much of the current reporting season has not reflected this uptick in fortunes, given the April-June period was still a weak one in passenger traffic terms.
Cargo, therefore, tended to be the standout performer for many network carriers.
There were some hints of recovery, however, with Air France-KLM and Lufthansa Group both noting that cash flow had turned positive during the period, and Aeroflot reporting that domestic passenger traffic exceeded the level of 2019 by nearly 18%.
But it is in airline passenger capacity outlooks for the current quarter that widespread recovery momentum is being seen.
Air France-KLM says it expects capacity to be at 60-70% of 2019 levels in the third quarter, with low-cost carrier Wizz Air expecting 90-100% in July-August. Lufthansa Group is eyeing 50% capacity, while IAG is more cautious, forecasting capacity at 45% of 2019 levels.
Crucially, all of these numbers represent a big step up.
And the first carriers to report traffic for July back up the recovery narrative.
Ryanair saw its strongest month of traffic since the pandemic hit, carrying 9.3 million passengers – around two-thirds of its pre-crisis level – at a load factor of 80%, while Wizz also saw a crisis-high of 3 million at a load factor of 79%.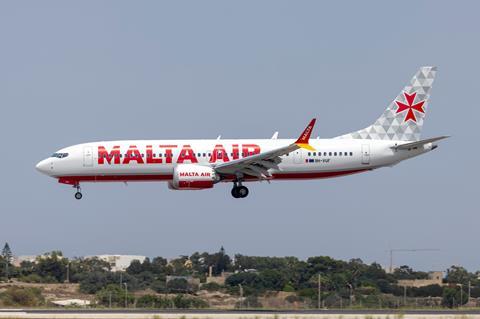 It is less clear what happens when the region moves into the autumn and conditions become more favourable to the spread of Covid-19. No one will be taking anything for granted in a pandemic that has thrown up more than one nasty surprise.
For now, however, Europe's airlines can enjoy basking in some of that light at the end of the tunnel.