The global airline industry might only see traffic growth of around 13% from 2020 levels this year amid the impact of new variants of Covid-19, according to potential scenarios presented by IATA.
While the airline industry body has not formally revised its December forecast that traffic measured in revenue passenger kilometres will reach 50% of 2019 levels in 2021, it is increasingly concerned that a scenario could play out where 12 percentage points are knocked off that figure.
That would leave 2021 traffic at 38% of 2019 levels – only a slight improvement from the 34% achieved in 2020.
"The fragile situation means airlines might only reach 38% of pre-crisis traffic in 2021," states IATA chief economist Brian Pearce during a briefing today. "The risks have really swung to the downside, because of the new variants, because of the risk-averse approach of governments.
"The near-term outlook is very much darker than we had expected."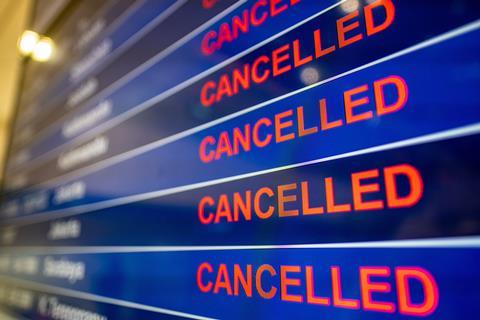 The "primary driver" of this bleaker pictures is "new variants of the virus and the uncertainty of whether the vaccines that are being rolled out give sufficient protection against these variants", Pearce states, adding that data on that issue is expected to become available in the coming weeks.
"The second driver of this variant scenario is the behaviour of governments with regard to travel restrictions," he says.
Pearce notes that IATA's December forecast was based on governments being "willing and able" to release travel restrictions once "the most vulnerable people" were vaccinated.
IATA is concerned that governments may now be reticent to follow such a path amid concerns about new variants.
Instead, the return of international travel "may be based on reaching herd immunity before… restrictions are reduced".
That might mean already struggling carriers missing out on a crucial financial boost from the upcoming northern hemisphere summer season.