The chief executive of Icelandic budget airline Play has explained how last year's IPO was an important step in taking risk "off the table" for the start-up carrier's stakeholders following the missteps at defunct compatriot Wow Air.
Speaking during the CAPA Airline Leader Summit on 8 April, Birgir Jonsson acknowledges that Play "has a shared DNA with Wow", given a number of its executives worked at the operator, but that it had also learned from its predecessor's mistakes – and is using the ownership structure created by the IPO to ensure they cannot be repeated.
"We are going into a business model that is established – Icelandair has been doing it for decades and is doing it really well – and it is clear that it was possible to do it with a lower cost structure and capture that market," Jonsson says.
"Wow did it really well, then they made mistakes with their strategy."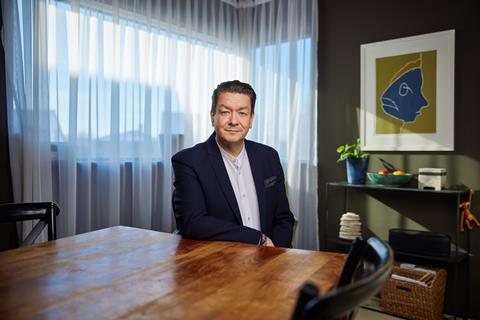 Wow's collapse in 2019 was attributed by chief executive Skuli Mogensen to an over-ambitious expansion plan that saw the low-cost carrier take on its first widebody jets and target new markets, just as oil prices were rising.
Learning from that experience, Jonsson – who served a short term as deputy chief executive at Wow – says Play is taking a different approach.
"We decided to take that risk off the table and announce that we were going to do an IPO, because that forces us to run the company in a different manner – the reporting of numbers and all the things you have to do as a listed company," he explains.
"It gives the whole structure of the company much more focus and discipline, because there's no one guy who can have a big megalomania fit and decide to do something – which is a very good thing."
Play's IPO in June 2021 raised around $100 million and gave the airline 3,000-4,000 shareholders – none with a stake in the business larger than 7-8%, Jonsson notes.
That structure "gives investors, lessors, all the stakeholders, more of a safe feeling about what is going on", he says.
Looking at the wider sector, Jonsson admits he is "not a big fan of aviation", citing airlines going bust "because they have been poorly managed" in what he describes as a "brutal" industry.
"The margins are really small… the capital needed is massive," he sates. "You have to have a really clear strategy, you have to have a really clear focus on decision-making, and that comes with some kind of bureaucracy, processes and routine."
Play started operations in June 2021 from its base at Reykjavik's Keflavik International airport. It operates three Airbus A320neo jets on flights between European destinations and, eventually, four US cities: Boston, New York, Orlando and Washington DC. It expects to double its fleet this summer.