Airbus achieved deliveries of 57 aircraft during September, although order activity remained practically non-existent.
Its delivery figure is the highest for any single month so far in 2020, exceeding the 55 achieved in February, just before the onset of the air transport crisis.
The only order change registered was the reduction of Macquarie Financial Holdings' order for 40 A220-300s, which has been revised to 37.
Airbus has total orders for 545 A220-300s and a further 94 for the smaller A220-100. It has yet to record the agreement for six A220s in the recently-unveiled corporate jet version.
The airframer kept its net order figure at 300 for the first nine months of the year – which is actually more than double the 127 it had achieved at the same point in 2019, when the commercial business was heavily affected by cancellations.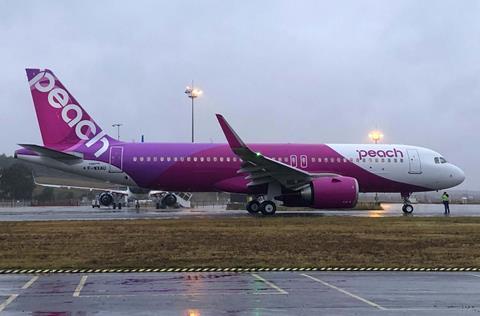 Airbus's deliveries so far this year total 341 aircraft including 32 A350s and nine A330s, plus 282 A320-family jets and 18 A220s.
This figure is just over 40% lower than the 571 deliveries carried out over the same period in 2019.
Seven A350s were handed over in September – two apiece to Cathay Pacific, Delta Air Lines and Virgin Atlantic, plus one to Finnair – along with a pair of A330-900s, both for Delta.