Australia's competition watchdog has warned airport operators against "systematically taking advantage of their market power" by raising charges to recoup pandemic losses.
In its latest domestic airline competition report, the Australian Competition and Consumer Commission (ACCC) says it will be "watching for behaviours that may hinder the recovery of the domestic airline industry and of the overall economy", when domestic travel restrictions lift.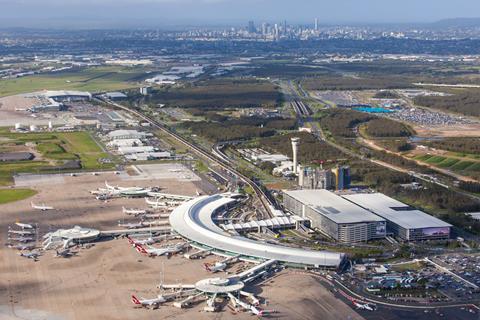 The commission acknowledges that there have been concerns from airlines that airports may increase charges to "recover their lost profits from the pandemic".
While it was aware that the pandemic has led to significant revenue loss, the ACCC says airports, unlike airlines, "face minimal constraints on their pricing because they are effectively unregulated regional monopolies with significant market power".
"Should airports increase their aeronautical charges to recover their losses from Covid-19, this would be a clear example of airports systematically taking advantage of their market power," the commission states.
It considers the raising of airport charges "inconsistent" with the country's aeronautical pricing principles, which set out the government's expectations for how airport operators should charge.
"The principles stipulate that prices should be set so as to allow the airport to recover the costs that it actually incurs, including a risk-commensurate return on investment in providing aeronautical services to its customers. This allowance does not include recovery of lost profits," states the ACCC.
To this end, the commission says it will monitor airport pricing as restrictions gradually lift. Several parts of Australia — including the two most populous states of Victoria and New South Wales — are still under lockdown, amid a wave of coronavirus infections caused by the more infectious Delta variant.
The country expects to reopen international borders when 80% of the population have been vaccinated, which is likely to be by the end of the year.