The Flight Safety Foundation thinks that creating new, regionally based aircraft crash investigation teams could help bring impartiality and expertise to crash probes that might otherwise be hamstrung by politics, bias and technical inexperience.
Recent commercial aircraft crashes and resulting investigations have led the nonprofit to consider recommending such investigation teams be formed, at least in some regions of the globe, says Flight Safety Foundation chief executive Hassan Shahidi.
"A regional model would be good first step… We are looking into it," Shahidi tells FlightGlobal on 21 January.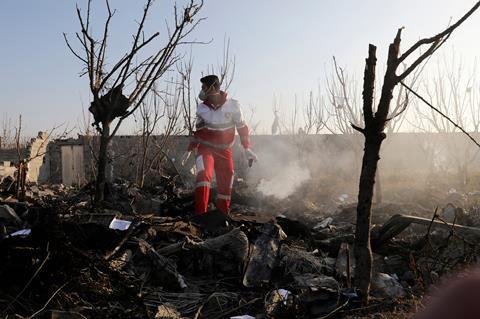 "What we really need is an independent, well-staffed and trained cross-border international accident investigation authority," adds Flight Safety Foundation general counsel Kenneth Quinn.
Should the group approve the idea, it could recommend it to ICAO, which sets guidelines for aviation crash investigations.
Those guidelines call for accidents to be investigated by the state in which they occur, though states may pass investigations to other states. Representatives of countries from which affected airlines and manufacturers hail are also entitled to participate.
Many countries have accident investigation bureaus, but only several have the technical expertise and independence from political pressure needed to complete unbiased reviews, Quinn says.
"The problem we really have, which is actually acute, is that we have accident investigation authorities that are too slow, that are too biased and are too inexperienced, and they don't have enough resources," he says.
Forming independent investigation boards could help ensure international conflicts and diplomatic pressures do not influence investigations. Such groups could be counted on to complete their work "in a timely way that doesn't trash the reputation of manufacturers or an airline, and that can be treated with trust", says Quinn.
Accident investigations involving international parties have long proved contentious, but recent crashes have spurred more discussion about a solution.
For instance, experts have concern whether Iranian authorities will permit an unbiased review into the loss of Ukraine International Airlines flight PS752 on 8 January. Iran already said its military accidently downed the Boeing 737-800 with a missile.
Likewise, some safety experts have faulted Indonesia's investigation team for placing outsize blame on Boeing for the October 2018 crash of a Lion Air 737 Max. They have raised similar concern about the still-ongoing investigation into the crash of an Ethiopian Airlines 737 Max in March last year.