Boeing's commercial aircraft orders and deliveries slowed in February following a strong start to the year the previous month.
But the rest of the year is already shaping up to be busy: the airframer's disclosure of its latest order and delivery figures on 14 March came as two Saudia Arabian airlines disclosed plans to order more than 100 787s.
In contrast, February's activity was "relatively quiet", Boeing says. The company landed new orders for only five jets – all 737 Max, all placed by customers Boeing declines to name. Also during the month, unnamed customers cancelled orders for three 737 Max, leaving Boeing only two net new orders in February.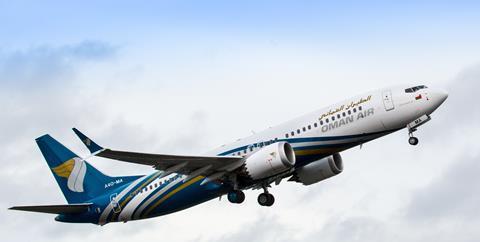 By comparison, in January Boeing landed orders for 55 jets, including 33 737 Max an a mix of 767s and 787s.
Deliveries also fell month on month, with the airframer shipping 28 aircraft in February, down from 38 in January.
February's shipments included 25 737s – against 35 the previous month – among them one 737NG-based P-8 maritime patrol aircraft for the Royal New Zealand Air Force.
Additionally, Boeing in February handed over three widebody jets – including the final 747, a -8 Freighter, to Atlas Air Worldwide Holdings, one 777F to Air China Cargo and one 787-10 to United Airlines.
Other than that single 787, Boeing's deliveries of that type remained paused amid fresh quality problems, disclosed in late February and involving what Boeing called an "analysis error by our supplier related to the 787 forward-pressure bulkhead".
Boeing says the 787 taken by United in February had been certificated prior to the most recent delivery halt, making the jet's handover possible.
But 787 deliveries are now set to resume, with the FAA saying Boeing has "addressed" its concerns.
Notably, February marked another month during which Boeing failed to deliver 767s or 767-based KC-46 military refuelling tankers. The company in March confirmed it had identified a 767 quality issue that requires it make fixes to production aircraft.
Boeing also reported no 767 or KC-46 deliveries in January, though the US Air Force confirms to FlightGlobal that it received a new KC-46 on 13 January, an aircraft likely completed last year.