Asia-Pacific airlines are expected to see a full demand recovery in the first half of 2024, underpinning the "resilient" growth seen following the reopening of borders.
Director general of the Association of Asia Pacific Airlines (AAPA) Subhas Menon says the recovery "is not yet complete", noting that the rebound of the Mainland Chinese market "is a bit more subdued".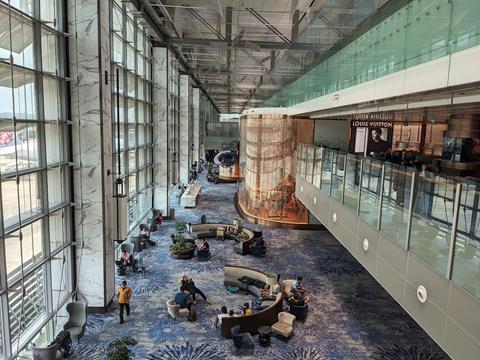 Yet, excluding China, Menon says the rest of the region is seeing a "very strong recovery", with traffic standing at around 87% of pre-pandemic levels.
Menon was speaking at a media briefing at the association's 67th Assembly of Presidents, held in Singapore.
AAPA traffic data for September showed strong demand, with passenger volumes more than doubling year on year to 23.7 million.
Menon is confident that the Chinese market "will come on stream soon", pointing out that the country only fully reopened its borders in the middle of this year.
AAPA data for September shows that China's traffic was only about half of 2019 levels. The slower recovery has been largely attributed to macroeconomic factors, including inflation.
"Nevertheless, the return of Chinese travellers in full force will kick off another significant wave of growth for the region and global tourism," says Menon, who estimates that the market will see full recovery in the next year.
The prognosis differs sharply from a year ago, when Menon said China's continued closure was impacting overall traffic recovery.
Menon told reporters in Bangkok, where the previous edition of the assembly was held, that "China hasn't come to the party yet".