Air India is using the arrival of new aircraft to strengthen its network, while Sydney airport has seen Chinese carriers mount a strong return this year.
Air India will add over 400 weekly flights on both its domestic and international networks under its new winter schedule that runs until March 2024. It also launching four international routes: Bengaluru-Singapore, Kochi-Doha, Kolkata-Bangkok, and Mumbai-Melbourne.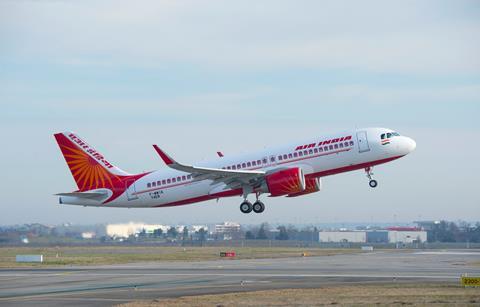 The airline is also adding frequencies on several international services to Europe, North America, and Southeast Asia. The growth is enabled by the arrival of 30 new aircraft in the coming months: 20 Airbus A320neos, six A350s, and four Boeing 777-300ERs.
"While modernising our fleet and introducing new products and services is a top priority in Air India's ongoing transformation journey, we are equally focused on densifying and expanding our route network to capture the rapidly growing demand in the market," says chief executive Campbell Wilson.
In addition, Air India has a new interline partnership with Alaska Airlines, allowing passengers to connect to Alaska Airlines' flights at six North American destinations, offering onward travel to 32 cities on the US carrier's network.
Meanwhile, Scoot commenced daily flights to Chennai on 5 November with A320 aircraft, giving the Singaporean low-cost carrier its sixth Indian destination.
Vietnamese low-cost carrier Vietjet has also added to its Indian network, launching a three-times-weekly Ho Chi Minh City- Tiruchirappalli service on 2 November. Tiruchirappalli is the carrier's fifth Indian destination after Ahmedabad, Delhi, Kochi, and Mumbai.
Malaysia's AirAsia X will commence a three-times-weekly service on the Gold Coast-Auckland route from 3 February, replacing its existing Sydney-Auckland service, which will cease on 31 January. The A330 operator has flown the Kuala Lumpur-Gold Coast route since its inception 16 years ago.
"These decisions are made with thorough review and careful consideration of all relevant information," says AirAsia X chief executive Benyamin Ismail. "Our network will continue to evolve based on a number of factors but primarily based on consumer demand."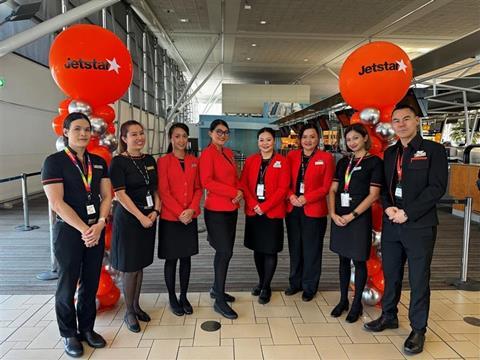 Jetstar added to Australia's international connections, launching a Brisbane-Tokyo Narita service on 31 October with the 787-9, making it the first LCC to operate the route. The service will operate five times weekly.
Jetstar has more North Asian routes in the works: February will see the launch of a four-times-weekly Brisbane-Osaka Kansai service, and a three-times-weekly Brisbane-Seoul Incheon service.
"We know cost of living is a huge issue right now so the injection of thousands of low-cost seats into the market is very welcome at a time when every dollar counts," says Gert-Jan de Graaff, chief executive of Brisbane airport.
"The new flights to Tokyo, Osaka and Seoul are part of a major partnership between Jetstar and Brisbane airport."
Other airports in the region have also seen a boost in international traffic.
According to Sydney airport, the return of Sichuan Airlines means that all eight Chinese carriers that flew to Sydney before the coronavirus pandemic have returned. The carrier has launched a three-times-weekly service on the Chengdu-Sydney route using A330s. This will go to five-times-weekly from 19 November.
Chinese carriers and Qantas now operate 85 return services between Sydney airport and China.
"The return of Sichuan Airlines comes at a time when capacity to China is nearing pre-Covid levels, something that seemed impossible at the start of the year," says Sydney airport chief executive Geoff Culbert.
"We started the year with very few flights from China, but by November we'll be 86% recovered, with more flights coming on-line in the coming months."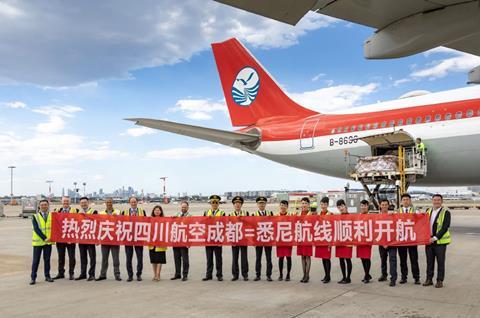 Across the Tasman Sea, Auckland airport has observed a "boom" in services from North America, with capacity 26% higher than before the pandemic.
Air New Zealand, Air Canada, American Airlines, Delta Air Lines, Qantas Airways, and United Airlines all operate direct services between North America and New Zealand. Hawaiian Airlines operates a direct service from Honolulu.
"If we look through to January, we've got 27 more flights per week to North American destinations than we had back in January 2020," says Auckland airport chief customer officer Scott Tasker.
"That's come through a combination of exciting new routes like Qantas and Air New Zealand both launching nonstop connections to New York and American Airlines flying from Dallas-Fort Worth, plus new faces on existing routes."