Lessor BOC Aviation has outlined key challenges facing the airline sector in the first half, but also notes a significant air traffic recovery globally.
BOC Aviation chief executive Robert Martin, speaking during an analysts' call following the release of the company's first half earnings for the six months ended 30 June, lists three major themes affecting the sector: recovering air travel demand, supply side issues for airlines and airframers, and the "ever-changing" role played by governments.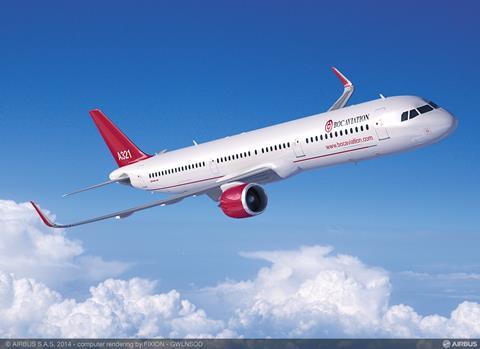 "Rising levels of passenger traffic and a strong fare-setting environment are allowing airlines particularly in North America, the Middle East and parts of Europe to offset the impact of higher jet fuel prices, wages and interest rates to report better earnings," says Martin.
Martin notes strong second quarter revenues from major USA carriers, as well as at the lessor's biggest customer, Qatar Airways. The recovery is particularly impressive, he feels, given the "limited contribution from China," which remains largely closed owing to its 'zero-Covid' policy aimed at preventing coronavirus infections.
Still, BOC Aviation recognises China's potential, and states that it will have a major impact when outbound Chinese travel resumes.
On supply chain issues, airlines and airports have faced trouble gearing up amid surging travel demand. Reconstituting skilled workforces amid wage inflation is particularly challenging.
"This is one of the greatest obstacles to the full return of air traffic to 2019 levels," says Martin.
Supply chain issues at airframers, meanwhile, have hurt deliveries, and thus affected delivery targets, particularly for narrowbodies. He notes that Airbus has postponed its ramp up of A320neo production to 65 aircraft monthly from 45 to the first quarter of 2024. Similarly, Boeing has delayed its boost of 737 Max production to 47 aircraft monthly from 31 monthly.
"We yet again encountered the impact of governments, both positive and negative, on our industry in the first half," adds Martin. "We were pleased to see the rolling back of border controls and regulations on testing procedures for travel."
Also on the theme of governments, Martin thanked Singapore's government – BOC Aviation is based in the city-state – for extending the country's Aircraft Leasing initiative.
"[The] Ukraine situation produced a flurry of controls in the form of different sanctions from multiple governments," says Martin. "These sanctions were rushed through approval by governments, particularly in the EU and UK. These have impacted both lessors and our insurers and will keep lawyers busy for many years. This may require a complete rethinking of aviation insurance."
Russia's invasion of Ukraine hit BOC Aviation's first half results, with the lessor posting a $313 million net loss owing to a write-down of $804 million on 17 aircraft that remain in Russia.
As of 30 June, BOC Aviation owned 390 aircraft, managed 37, and had 181 on order.