China Eastern Airlines will launch flights to Cairo from its Shanghai Pudong hub, marking its first foray into the North African market.
It will launch thrice-weekly flights – to be operated with Airbus A350-900s – from 11 December, making it the first Chinese carrier to fly to Cairo from Shanghai. Egyptair is the only other operator flying between the two cities.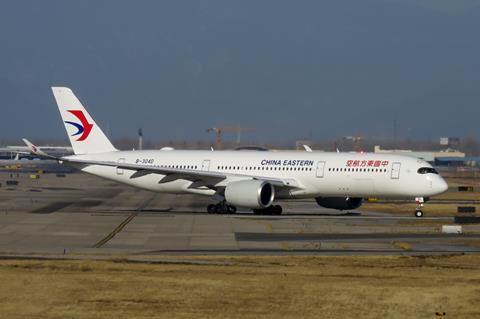 With the route launch, China Eastern is also the second Chinese carrier to fly between the two countries: compatriot Sichuan Airlines currently operates six weekly flights from Chengdu to the Egyptian capital.
China Eastern says: "Direct flights from Shanghai to Cairo will further facilitate exchanges and co-operation between the two countries in economy, trade, tourism, culture and other aspects."
The launch of Cairo flights comes on the heels of an expansion to Istanbul, with the SkyTeam carrier operating thrice weekly flights to the Turkish capital from Shanghai.
Also flying to Istanbul is Malaysian operator Batik Air Malaysia, which in February 2024 will begin operating its first long-haul flights to Istanbul's Sabiha Gokcen airport.
The carrier will introduce A330-300s into its fleet for the launch of the thrice weekly flights. According to Batik, the widebodies will be configured to seat 377 passengers in a two-class configuration – 12 seats in business class and 365 in economy.
Batik's group director for strategy Chandran Rama Muthy says: "Sabiha Gokcen Airport was carefully selected as an excellent gateway to explore Istanbul and its surroundings. Its strategic location ensures easy access to the city's most iconic attractions and provides a seamless travel experience for our passengers."
The airline, which is part of Indonesia-based Lion Group, will also utilise its A330s for flights to Central Asia, as it launches once-a-week flights to Tashkent. Operations to the Uzbek capital will commence on 15 December.
Meanwhile, airlines in the region continue to resume and grow their Japanese networks. Australian low-cost operator Jetstar, for instance, will launch operations from Sydney to Osaka from 1 April 2024.
The thrice-weekly flights – operated by Boeing 787-8s – mark the first time in 15 years that the airline has operated direct flights between the cities. It also comes on the back of Jetstar launching flights from Brisbane to Osaka in February next year.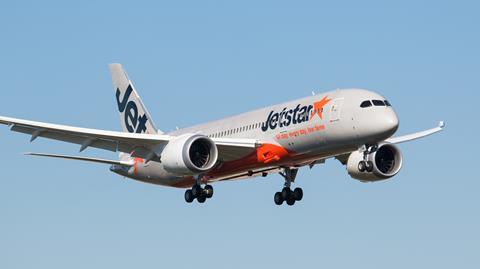 Korean Air will be resuming flights from Seoul Incheon to the secondary cities of Komatsu and Aomori, bringing its Japanese network back to pre-pandemic levels.
Both flights will be operated three times a week, with Komatsu flights to resume on 28 December and Aomori operations on 20 January.
Newly launched Japanese carrier AirJapan also announced it would be flying to Seoul Incheon from its Tokyo Narita hub.
The medium-haul unit of All Nippon Airways says its five-times weekly flights will commence on 22 February. Seoul is the airline's second city after launch city Bangkok, and flights to both cities will be operated with 787s.
Elsewhere, low-cost operator Thai AirAsia will begin thrice-weekly flights between Singapore and the southern Thai city of Hat Yai.
The first flight is scheduled to begin on 1 February, Thai AirAsia states. Hat Yai is the third Thai city served by the airline from Singapore, after Bangkok and Phuket.