China's JD Logistics foresees its newly formed cargo airline having at least 100 leased or owned aircraft in its fleet by 2030, the company's chief executive has told Bloomberg TV.
"By 2030, I would say it won't be less than 100 planes," Yu Rui said during the interview published on 18 October.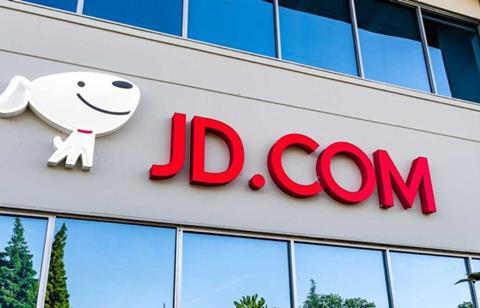 He added: "We [would] purchase planes or lease them. The cargo freight operation should comply with the country's local regulations. In the future we might own air freight companies in other countries, so we might own our own planes or run cargo businesses and comply with local laws and regulations."
In August, China's civil aviation regulator approved Jiangsu JD Cargo Airlines, which will be based at Nantong Xingdong International airport, to launch operations with a registered capital of CNY600 million ($93 million).
The company, which has been approved to operate both domestic and international air cargo and mail transportation services, is a joint venture between Suqian JD Zhanrui Enterprise Management and Nantong Airport Group.
Global supply chain disruptions have slowed the economic recovery from the pandemic in some markets and contributed to a rise in inflation, but Yu believes this will not impact the market in the long term.
"Covid has heavily impacted the global supply-chain industry. Many companies have encountered different challenges and difficulties during the pandemic," he said in the interview.
"We've seen the shortage of resources in shipping and air freight. We believe it's a short-term impact, but for the long-term global trade flows will return to normal."