Lufthansa Group's executive board has accepted European Commission commitments in order to secure a financial package negotiated with a federal German stabilisation fund.
But the supervisory board must still back the commitments, after it previously withheld approval.
The company claims the scope of the conditions "has been reduced" compared with initial indications, which had led the supervisory board, on 27 May, to hold back from endorsing the €9 billion package from the WSF fund.
Lufthansa Group had been concerned that its competitive position at the Frankfurt and Munich hubs would be adversely affected.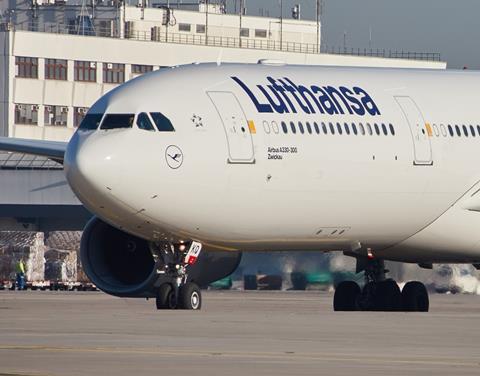 Under the revised conditions Lufthansa will be obliged to transfer up to 24 daily slots to a competitor at both hubs – the equivalent of three arrival and departure slots for four aircraft.
This offer will be available only to new competitors at Frankfurt and Munich airports initially, but extended to existing competitors if no new operator takes up the option.
"The slots will be allocated in a bidding process," says the company. "The slots can only be taken over by a European competitor that has not itself received any substantial state recapitalisation as a result of the [coronavirus] pandemic."
If the supervisory board approves the stabilisation package deal, Lufthansa Group will convene an extraordinary general meeting to obtain shareholder approval.