Scandinavian budget carrier Norwegian has secured an agreement with the country's armed forces for defence sector travel over a four-year period.
The airline says the contract will begin in the first quarter of next year.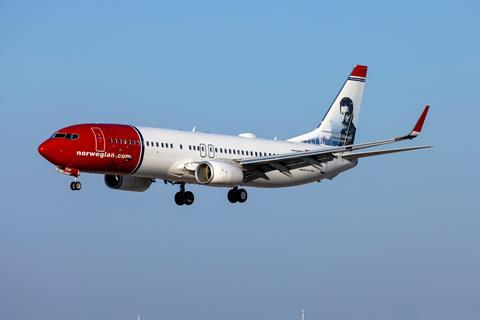 Norwegian values the agreement at around NKr1 billion ($98 million), adding that it will encompass some 250,000 journeys annually domestically and within the Nordic region.
It says the airline was granted the contract based on its "competitive pricing" and "flexible route programme".
Norwegian also points out that environmental considerations played a role, because the agreement includes a commitment to purchase a "considerable share" of sustainable aviation fuel.