IATA director general Willie Walsh believes strong premium leisure demand will help offset lower levels of corporate travel during the recovery, helping to limit the impact on airline business models.
Speaking during a panel session at the virtual Farnborough Connect event on 14 June, Walsh said it was important to draw a distinction between people who travel for business and those travelling in premium cabins.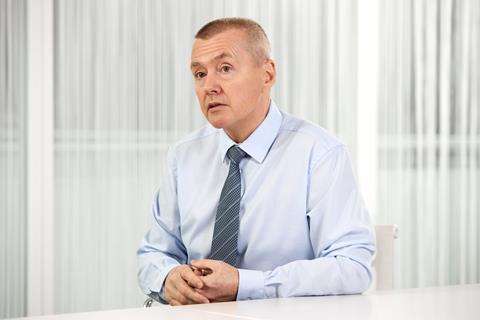 "A lot more people travel in premium cabins but are travelling on leisure, and that part of the market has always been very robust, even through economic cycles," says Walsh.
"I think coming out of this crisis, it will be stronger still, because consumers have saved a lot of money and I think there will be a bounce-back both in premium and non-premium."
Walsh though acknowledges business travel is likely to be impacted by the crisis.
"I don't think it will anyway end, but I do think there will be a shift in the combination of people who are travelling on business which will be negative; people who are travelling in premium cabins on leisure which will be positive; and therefore the overall impact on a lot airline business models is not going to be as significant as people estimate at this stage," he says.
Speaking on the same panel, senior manager at Monitor Deloitte, Matthew Davy, says: "From a business travel perspective, it's a big uncertainty. I think there is a lot of value in face-to-face business."
While he sees the "personal connection" as critical to trade and business, he suggests the lower cost levels of things virtual meeting tools like Zoom could be a factor for corporate travel strategies.
"I think businesses are keen to get back to travelling but I think it will be more conservative than governments would assume and that it is something that will take some time and won't be as quick, Davy says.
"I think those opening travel policies [for corporates] are still under discussion and we will see them formalise in much the same way as returning to office policies."