Qantas has unveiled the livery on its first Airbus A220-300, as it prepares for the imminent arrival of the aircraft by the end of this year.
The special livery, unveiled on 15 November, is a departure from the airline's traditional red and white colours, and is instead painted in green, blue and yellow Aboriginal artwork.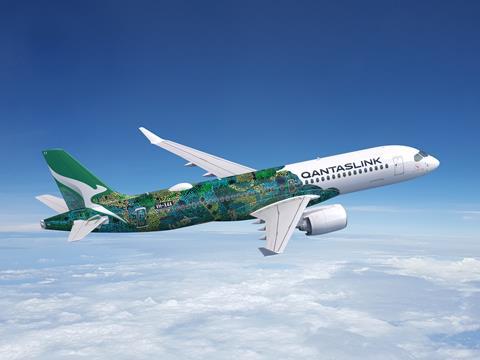 The first A220 (registered VH-X4A) features artwork by Australian aboriginal artist Maringka Baker and is part of the airline's long-running Flying Art Series liveries.
It is composed of over 20,000 dots – making it one of "the most complex livery Airbus has ever completed for this aircraft type", says Qantas.
The aircraft is the first of 29 A220s that Qantas has on order, and will eventually replace its aging fleet of Boeing 717s on domestic flights. It placed firm orders for 20 examples in 2022, and firmed nine additional orders at the Paris air show in June.
The Oneworld carrier adds that the A220s will connect smaller capital cities like Canberra and Hobart, with its hubs in Brisbane, Melbourne and Sydney. Qantas states that it will deploy its first A220 on flights between Melbourne and Canberra.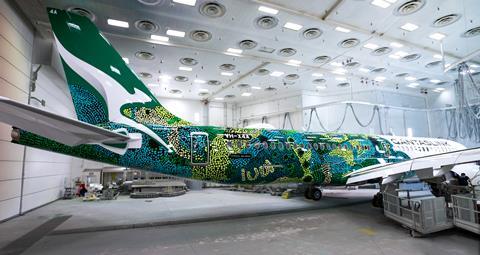 Airline chief Vanessa Hudson has called the A220, which has double the range of the 717, a "game changer" in domestic and regional flying, adding: "These aircraft have the potential to change the way our customers travel across the country, with the ability to connect any two cities or towns in Australia."
The aircraft, currently at Airbus' Mirabel facility in Canada, is expected to be handed over to Qantas by the end of the year, after it has operated a series of test flights and has been been fitted out with Qantas-specific equipment.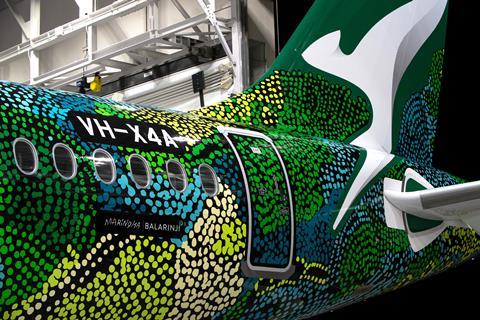 The A220s seat 137 passengers in a two-class configuration, with 10 seats in business class and 127 in economy. Another six examples are expected to be delivered by mid-2025, the airline adds.