German flag-carrier Lufthansa has been rapped by UK advertising regulators after a single complaint was lodged against a promotion referring to the airline's environmental credentials.
The complaint centred on a poster, seen in June last year, which showed an aircraft's cockpit nose-on with the lower fuselage represented by an image of Earth.
This was supplemented by a slogan, 'Connecting the World. Protecting its Future'.
But the UK's Advertising Standards Authority has ruled that the 'Protecting its Future' claim would probably be interpreted – given the imagery and text layout – as an environmental reference to the way Lufthansa's approach to aviation was protecting the future of the planet.
"We considered the claim was likely to be understood by consumers to mean that Lufthansa had already taken significant mitigating steps to ensure that the net environmental impact of their business was not harmful," it states.
It acknowledges Lufthansa's commitments and initiatives to reduce emissions, but points out that many of these aim to deliver results "years or decades into the future".
"We also understood that there were currently no environmental initiatives or commercially-viable technologies in the aviation industry which would substantiate the absolute green claim, "Protecting its Future", as we considered consumers would interpret it," the ruling adds.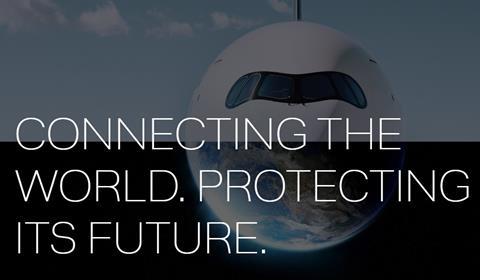 Lufthansa had defended the promotion, pointing out that it formed part of a wider campaign to address the need to reduce the impact of flying, and to raise awareness – via the airline's online presence – of its environmental strategy.
The carrier had argued that the slogan was "open to interpretation" but insisted it would not be understood as an absolute promise that its services caused no environmental harm.
Lufthansa also claimed that consumers would view the slogan as a mission statement, intended to draw people to its website, where the airline acknowledged the negative effect of emissions and laid out the steps it was taking to mitigate environmental concerns.
While the airline ultimately argued that the advertisement was not misleading, the regulator disagreed.
"We told [Lufthansa] to ensure that the basis of future environmental claims was made clear and did not give a misleading impression of the impact caused by travelling with the airline, and that robust substantiation was held to support them," the ruling states. The identity of the complainant has not been disclosed.