The Polish army's first two Leonardo Helicopters AW149s were handed over to its 25th Air Cavalry Brigade on 30 October, during a ceremony in Tomaszow Mazowiecki. The pair were assigned to the unit's 7th Aviation Group, based in Nowy Glinnik, and will replace PZL Swidnik W-3WA Sokol armed transports.
Warsaw selected the AW149 medium-twin via its "Perkoz" multi-role support helicopter programme, and will field 32 examples under a roughly €1.8 billion ($1.9 billion) contract signed in July 2022.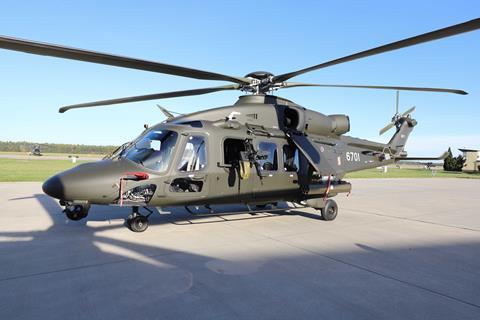 According to the programme schedule, deliveries of the GE Aerospace CT7-2E1-engined helicopters will run until 2029.
Poland's AW149s are currently armed with two door-mounted machine guns and 70mm rocket launchers, but will later also gain Lockheed Martin AGM-114R2 Hellfire air-to-surface missiles.
Warsaw in May 2023 ordered 800 Hellfires, plus related equipment and technical assistance, for an estimated $150 million. To be delivered between this year and 2029, the missiles also will arm Poland's planned future fleet of up to 96 Boeing AH-64E Apache attack helicopters.
According to Poland's Ministry of National Defence, the "network-centric capabilities of the AW149 will allow the [25th Air Cavalry Brigade] unit to connect to NATO systems and perform joint multi-domain operations", with increased capability to conduct night-time tasks.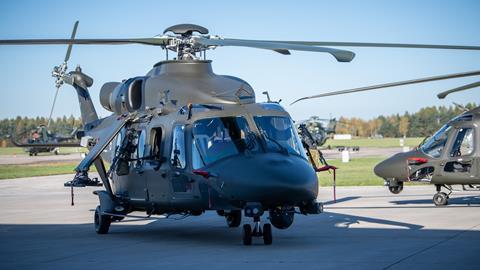 The 7th Aviation Group is expected to declare initial operational capability with its AW149s within 18 months.
Supporting equipment including flight navigation and procedural trainers and flight training devices will be delivered to the unit by late 2025, to provide instruction for flight crews and maintenance personnel.