The UK's aerospace sector must be treated as a special case for further government funding because of its critical role in research and development and providing high-value employment, according to Meggitt chief executive Tony Wood, who is also president of industry body ADS.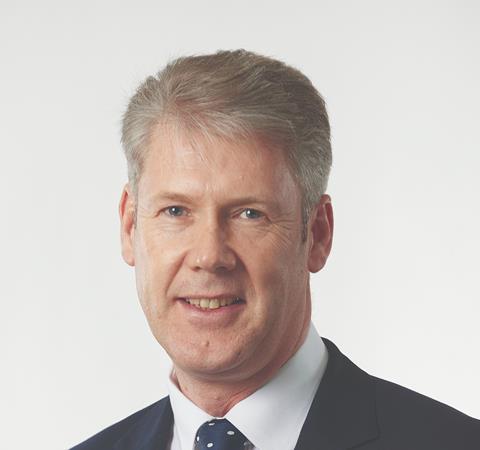 In an interview during FIA Connect, Wood said aerospace in the UK is entering a "critical period", with many government support schemes introduced at the start of the coronavirus crisis, such as emergency business loans and payment of wages for furloughed staff, being wound down at a time when the medium-term outlook for commercial aviation in particular remains grim.
Acknowledging that the government is "pretty stretched" and reluctant to commit to "sector-specific support", he says aerospace is one of the few industries that "proves the belief that investing in R&D creates long-term jobs".
He describes the pandemic as "a crisis like none other" and predicts that it could take three years for commercial aviation traffic to return to 2019 levels, and five before OEM production rates regain lost ground. "And that's not the worst case scenario," he says. "It could be worse."
Wood's own business entered the crisis with around half its revenues from commercial aviation and "like everyone exposed to the sector" has had to lay off staff as orders dry up. On 23 April, the Coventry-based tier one supplier said it would be reducing its workforce by a further 15% on top of job losses announced in the first quarter.
However, he says defence – 36% of the company's sales in 2019 – has been a "rock in the storm" for Meggitt and many of its counterparts as government spending commitments have remained relatively resilient.
Business aviation too, an important niche for Meggitt, has been recovering quickly after a sharp year-on-year fall in traffic from March to June, he says, as firms choose private jets over first-class airline travel because of concerns about the health security of their executives.