Your views about the aerospace industry and our reporting.
Fatigued pilots are a real concern
I was born in 1947, 3 miles west of De Havilland's Hatfield runway, and have been interested in aviation all my life.
In 1965 I was offered a place by BOAC to train as an airline pilot, free of charge, at Hamble. However, I was urged by my ex-Royal Air Force father not to do so, because in those days of frequently "going tech" abroad in propeller-powered aircraft he knew three captains who were all paying alimony.
Reluctantly I took his advice and in 1973 qualified as an old-fashioned family doctor. But also having taken his advice to 'learn to fly when you can afford it', in 1981 I obtained my private pilot licence and have now flown a dozen very different single-engined aircraft, including P19 and Citabria tail-draggers.
From personal experience as a GP, I was acutely aware of the consequences of deprivation of sleep, caused by repeated disturbance to my diurnal rhythm. Now, nearly 20 years later, I worryingly observe the symptoms in my son, who is an airline captain.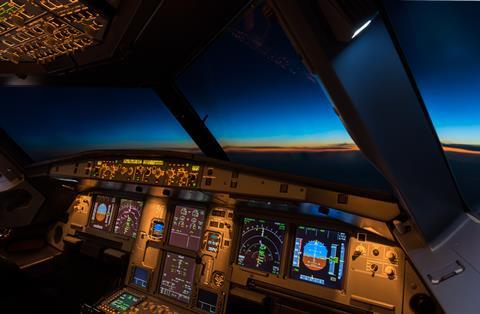 Airline roster software deals only with shift lengths, and consequently many pilots maximise their rest gaps between sign-off and report times by paying for a hotel room at their base. Declaration of fatigue is closely monitored, sometimes with a 'tea with biscuits' chat for those seemingly somewhat over the 50th centile of colleagues.
All airlines declare that their absolute priority is safety, but chief executives' abilities and objectives are to maximise profit. That is in part achieved by using their pilots' understandable need for both job security and possible promotion.
Current rostering policies are, I believe, damaging pilot health and probably also their life expectancy.
Aircraft maintenance is usually planned to coincide with airport curfews, between around 11pm and 5am, which means aircrew may be rostered to report for a 12-hour shift at around 4am for five consecutive days. That is followed by between 72 and 96 hours off duty, and then a late start and finish roster a week later.
However, in the current climate, severe ground staff problems at busy UK and European airports, combined with regulations and air traffic control delays, frequently cause duty hour extensions up to and beyond safe limits both for departure and base returns.
This in turn is causing increasing numbers of 'controlled fatigue rest' episodes in cockpit management, and reliance on 'captain's discretion' for crews to fulfil their rostered sectors.
For both the short- and long-term health and safety of aircrew, airlines, to maintain their current timetables, must increase aircrew recruitment and give terms and conditions which offer vastly improved and 'health-safe' rosters. This change will require new software, appropriate retraining of operations and human resources management, and inevitably lead to fare increases, if shareholder profits are to be maintained.
My dad's advice to me in 1965 was right – but for wrong, unanticipated reasons.
Name and address supplied
Prize winner: this contributor will receive a free cutaway poster or print of their choice from our flightglobalimages.com online store, for submitting the best letter this issue. For your chance to win, submit a letter of no more than 500 words via email to flight.international@flightglobal.com
Not free wi-fi
I refer to your article 'Flying to free wi-fi', about the array of options that carriers might adopt and offer free to passengers (Flight International, June 2023).
However, there was no mention as to how much these systems cost the carrier. How can one consider offering any service unless one knows how much it will cost?
It would be good to read a full resume of those in a future report.
Tim Procter
Tunbridge Wells, Kent, UK
Intelligent option
Reading Richard Lloyd's letter 'Keep searching' (Flight International, June 2023) made me wonder why we do not use artificial intelligence tools to ingest all satellite images from the would-be crash area of Malaysia Airlines flight MH370 captured at the given date.
It should by now be possible to determine the impact zone via the use of automatic wreckage recognition tools.
Jean Huret
Via email
To share your views or submit a letter to Flight International, email flight.international@flightglobal.com