A top US lawmaker is again seeking to increase government oversight of commercial aircraft maintenance and of non-US aircraft repair stations.
Democrat Peter DeFazio on 31 March introduced a bill that sets new maintenance oversight requirements. He introduced a similar bill in 2019, but that measure never became law.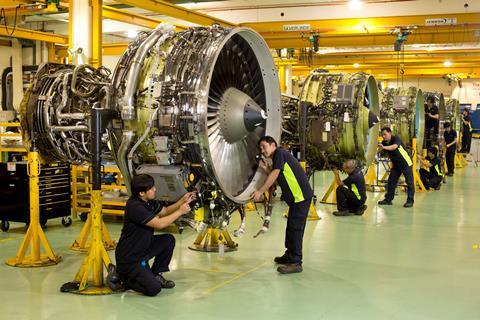 The provisions have received push back from the aircraft maintenance industry.
"The FAA has been too slow to act on recommendations from its own inspector general to do more to close the gap between our safety standards and those of foreign repair stations," says DeFazio. "The bill I'm introducing today establishes one standard of safety regardless of where the aircraft is maintained."
US law already requires the FAA to complete annual inspections of so-called Part 145 repair stations that are located outside the USA. DeFazio's bill, however, would require that those inspections be unannounced.
Additionally, it would subject airlines to new reporting requirements.
Specifically, airlines would need to submit annual maintenance reports to the FAA. The reports would include "heavy maintenance work history for each aircraft", the location of work and details about staff performing the work.
The bill would also require airlines to submit monthly reports detailing work performed outside the USA.
The Aeronautical Repair Station Association (ARSA) has railed against the proposed measures.
"Foreign repair stations would be subject to new and unnecessary requirements that do nothing to further safety," the trade group said of DeFazio's previous bill. "US air carriers and their maintenance vendors would be subject to burdensome new recordkeeping requirements."
Additionally, ARSA warns that DeFazio's proposal could prompt other governments to "retaliate" by imposing similar restrictions on US repair stations.