The US Department of Transportation (DOT) has awarded 16 slots at New York-area Newark Liberty International airport to Spirit Airlines.
The slots, previously held by Southwest Airlines, were assigned to the Miramar, Florida-headquartered ultra-low-cost carrier in order to "secure low-cost service options" for passengers travelling to and from the region, and to improve competition, DOT says on 5 July.
Both Spirit and JetBlue Airways had applied for all of the slots, while Alaska Airlines applied for four slots, DOT says.
"After reviewing the applications against the decisional criteria announced by the department, the department found that Spirit will best be able to provide competition with all 16 timings…and is most likely to provide the lowest fares to the most consumers," DOT says.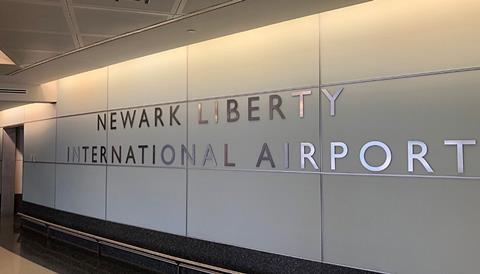 The decision, DOT says, "provides certainty to carriers that have been operating at Newark using temporary, ad hoc timings made available while other carriers reduced service during the Covid-19 pandemic".
In recent weeks, Newark airport has been plagued with cancellations, customer service issues and other operational disruptions. Chicago-based United Airlines last month cancelled 50 daily departures from the airport, its main East Coast hub, in order to alleviate airport congestion and minimise delays during the peak summer travel season.
United said that the move was designed to prepare the airline for a "national surge in demand" following two summers during which customers had been hesitant to travel due to Covid-19.
Newark is one of three major commercial airports in the New York City metropolitan area, and located about 10 miles (16km) west of Manhattan.
Spirit Airlines is currently locked in a war of words with New York City-based JetBlue, after JetBlue made a hostile takeover bid for the Florida-based discount carrier, with the intention of dismantling it. The unsolicited bid came two months after Spirit and ultra-low-cost carrier peer Frontier Airlines announced a potential merger in February.
Spirit shareholders are scheduled to vote on the Frontier deal later this week. The airline's board of directors has repeatedly recommend shareholders accept the Frontier offer, and reject the JetBlue bid.