At over 200 engines, the LATAM V2500 engine fleet is big. Taking into account that the aircraft are based across multiple countries in different regulations and jurisdictions, and a whole range of climates, it is also complex. Not to mention that each engine has five modules and up to 30,000 parts. Ultimately, this creates very unique engine maintenance requirements and complicated planning needs for South America's largest airline.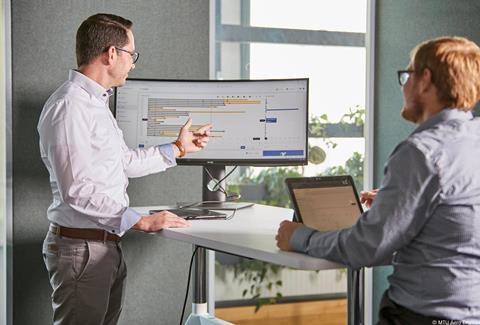 "It is hard to come up with an optimized plan using simple tools," states Paulo Rimbano, Director of Engineering at LATAM. "In fact, there's no way to achieve the optimum long-term planning strategy and, in turn, large cost savings without a complex and highly flexible instrument like CORTEX. It creates a highly detailed and visualized plan for us to work with."
MTU Maintenance is the global leader in customized solutions for aero engines. As engine experts, MTU Maintenance understands that operators increasingly require services tailored to their specific needs in order to control and optimize costs. To meet this need, MTU offers a wide range of innovative maintenance solutions individualized to each and every customer.
CORTEX is MTU Maintenance's intelligent maintenance costing and planning tool. A combination of technical data, algorithms and artificial intelligence, it reduces costs per available seat mile and increases engine dispatch reliability for airlines. LATAM has been a beta tester since August 2020, working closely with MTU's engine experts to generate planning scenarios and assess the resulting MRO strategies with MTU to reduce overall MRO cost across the lifetime of its fleet.
LATAM has been providing real-time data from its operations and feeding it into the MTU system, where it is combined with MTU's extensive shop experience.
MTU's tool is easily adjustable and allows customers to play around with utilization scenarios – which is particularly useful to airlines in the highly dynamic market that has resulted from the pandemic and in the subsequent recovery of air travel. These scenarios can be immediately and endlessly adapted to financial, technical, operational, environmental, and market considerations as they change. It also takes into consideration airworthiness directions (ADs) and service bulletins (SBs), which are technical improvements necessitated by the aviation authorities.
"Planning and staggering engine removals for maintenance is challenging. If you are too conservative, it will cost too much, because you're not using all the life you have in the engine," says Leandro Abreu Pezzo, Maintenance Center Manager, LATAM. "But if you are too reactive, it will cost you even more, because you waited for problems to occur. It's a thin balance between the two." Pezzo also points out that this might be manageable on a smaller fleet, but for LATAM's over 200 engines, it is extremely complicated. "That is the reason why MTU's software CORTEX has proven to be an amazing tool that allows us to reach the optimum state."
The tool goes much further than immediate plans and mere removal staggering and redelivery plans. It can plan workscopes down to a modular level, something not currently available on the market today. Additionally, it takes into account multiple variables such as LLP pricing, scrap rate predictions, used serviceable material availability, green-time engines and lease return requirements.
"It's fascinating to see how a small tweak now, for instance in how we use our available green-time in the fleet or taking a lease engine instead of carrying out a maintenance event, and the cost benefits that has long-term." MTU's tools and subsequent analysis from its engine experts can also tailor optimal engine retirement scenarios.
"If you don't have the real-life technical expertise, MTU's software solution can be extremely helpful," Rimbano adds. "CORTEX is a proprietary tool. And MTU has the engine knowledge and experience to manage the resulting maintenance and shop visits. They can execute the plan and we trust them to do so."