Sustainable aviation fuel (SAF) will be a critical tool for an aviation industry striving to hit ambitious carbon reduction targets – and through investing in and supplying SAF to customers, Shell Aviation is playing its part in helping to increase its use across the sector.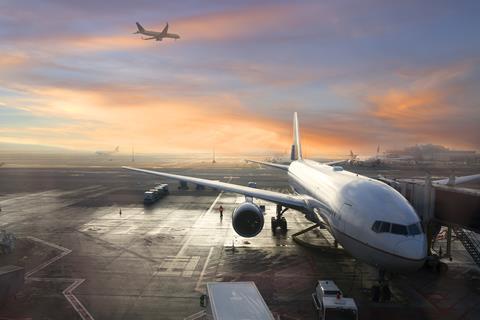 However, in another area of its portfolio, Shell Aviation is also taking action on its emissions. Lubricants – which include turbine and piston engine oils, hydraulic fluids, and greases – might have a lower profile than aviation fuel but are no less crucial to the smooth and safe operation of any aircraft.
And while lubricants do represent a smaller proportion of aviation emissions than jet fuel, Shell Aviation is just as committed to enhancing the environmental credentials of its range – which it offers under the AeroShell brand – adopting a lifecycle sustainability approach.
"While SAF and fuel efficiency are highlighted as key levers to decarbonise aviation, for the aviation sector to reach net zero it must address emissions from all aspects of aircraft operations in order to decarbonise – so this means lubricants too," says Vincent Begon, General Manager of Shell Aviation Lubricants.
"Across all our products, we want to avoid, reduce and then compensate for lifecycle carbon emissions, helping our customers meet their carbon or net-zero greenhouse gas emission targets, so that is why we have introduced a new lifecycle sustainability approach."
As part of Shell's wider lubricants operations, AeroShell will continue to work to avoid and reduce carbon emissions by optimising production and product design, embedding circularity into product packaging, improving the energy efficiency of facilities, and using renewable energy to reduce emissions across the supply chain.
For instance, more than half the electricity imported to Shell's lube oil blending plants now comes directly from renewable sources through the installation of solar PV panels and green power contracts, or indirectly using renewable energy credits.
The solar panels alone – 11 of Shell's lube blending plants now have them fitted – are expected to generate more than 11,000MWh of electricity each year, and can result in the avoidance of greenhouse gas emissions of over 6,000 tonnes CO2e per year.
Finally, explains Begon, by "simply optimising the flow" of products from supplier to processing plant to the end user, Shell has not only introduced operational efficiency, but also reduced the environmental impact of its transport network by 1.3 million miles since 2021.
While steps have been taken to avoid and reduce emissions, lubricants are challenging to decarbonise and so the majority of emissions are compensated for through Shell's nature-based solutions programme.
High-quality, nature-based carbon credits will balance the CO2e emissions from the lifecycle of the products in the raw materials, packaging, production, distribution, customer use and product end of life.
Shell Aviation's new lifecycle sustainability approach for its AeroShell portfolio was shaped by numerous conversations with end-users and other stakeholders. "We wanted to find out from our customers what was important to them and make it a collaboration," explains Begon.
"They came back to tell us what they would like us to do. "We also had to share our knowledge with them. The whole process has been quite a journey."
As well as end-users, distributors have also been heavily involved. "Ninety per cent of our lubricant flow goes through distributors, and we are investing a lot of time educating them, as they are our ambassadors in many circumstances," says Begon.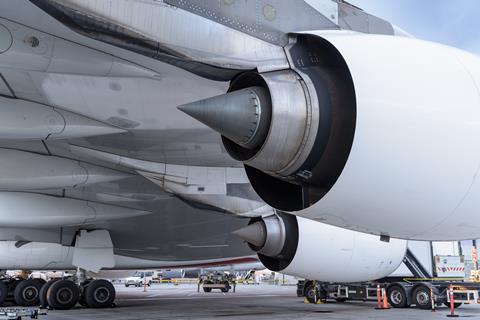 A dialogue with manufacturers has also been vital, and Shell's approach has been well received by some, including from Dr Urs Thomann, Director of Technologies, Processes, and Sustainability at Swiss company Pilatus, behind such aircraft as the PC-12 turboprop, PC-24 light jet and PC-21 military trainer.
"Shell has a strong track record of developing lubricants that help support aircraft performance, so it is fantastic to see them continue to push the boundaries of the lubricants market, this time in the name of decarbonisation", he says.
Alongside its new lifecycle sustainability approach, Begon highlights that Shell Aviation is also working with others across the lubricants industry on a range of projects, including potential opportunities surrounding alternative propulsion technologies.
"We will continue to work with OEMs so we can develop the next generation of oils and lubricants for the aircraft they are working on, including hydrogen or hybrid electric power," he says. "We are engaging today to be ready for the technology of tomorrow."
For now, Shell Aviation's message to operators looking to reduce their environmental footprint is simple. "As well as being one of the few players that offer a comprehensive range of high-performance lubricants," says Begon. "AeroShell customers can now be assured that they are flying with a solutions provider who is committed to supporting them in their sustainability ambitions."