Airbus is to offer a Swedish-built anti-condensation product as an optional line-fit for its single-aisle family, aimed at the long-range A321XLR.
The anti-condensation equipment, manufactured by CTT Systems, will be part of a broader optional moisture-control system.
It will be aimed at the newly-launched A321XLR, the longest-range variant of the A321neo twinjet.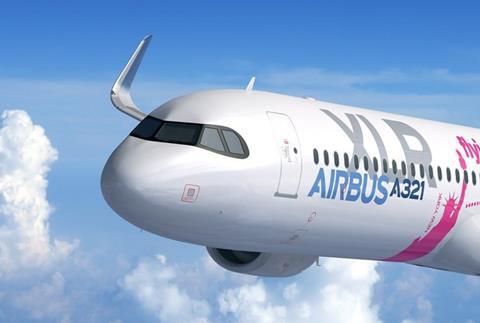 The anti-condensation equipment is designed to maintain a dry crown area and remove trapped water from insulation blankets.
CTT says the moisture-control system will be certified for this model and delivered to Airbus in 2022, with first line-fit aircraft slots scheduled for 2023.
The selection confirms CTT as a first-tier supplier to Airbus, and will lift the humidity-control specialist after Boeing's decision to drop a moisture-control system as basic equipment on the 787 line.
CTT chief Torbjorn Johansson says the Airbus agreement is a "breakthrough" for the company's moisture-control technology in the single-aisle sector.