Richard McSpadden, executive director of the Air Safety Institute (ASI) of US general aviation lobby group Aircraft Operators and Pilots' Association (AOPA) has died in an aviation accident.
"We are deeply saddened to report that Richard McSpadden, AOPA senior vice-president, died in an aircraft accident outside Lake Placid, New York, on Sunday afternoon," AOPA said on 1 October. "The [Cessna] Cardinal 177 in which Richard was in the right seat experienced an emergency after take-off. The airplane attempted to return to the airport but failed to make the runway. Both occupants lost their lives."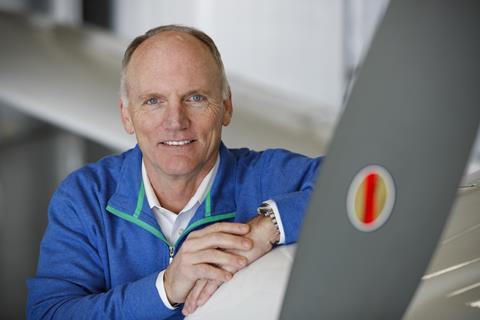 AOPA says the accident occurred around 17:00 local time
McSpadden was "a very accomplished pilot", AOPA adds. He served as commander of the US Air Force Thunderbirds flight demonstration team during his military career. He joined ASI in 2017.
According to the organisation's website, McSpadden held commercial pilot, instructor and multi-engine ratings, and logged more than 5,000 flight hours in 30 years of flying various civilian and military aircraft.
"Richard has extensive experience in aviation safety including ground, flight, and special event operations," the website reads.
The organisation did not give any further details. The US National Transportation Safety Board (NTSB) said it is investigating the accident.
Photos on social media showed first responders near wreckage around a wooded area on a hillside.
As head of ASI, McSpadden and a team of flight instructors and experts produced free text and video reports designed to improve safety awareness for aviators. ASI material is often used in flight training curricula and is accessed millions of times every year, AOPA says.