Operators of Dassault Falcon 7X and 8X executive jets have been instructed urgently to amend the aircraft's flight manual, owing to a technical issue relating to slats.
The order follows an occurrence involving a failed extension of the inboard slats during landing.
While the flight-control synoptic correctly depicted the retracted slats' position, the failure was not indicated by the crew alerting system.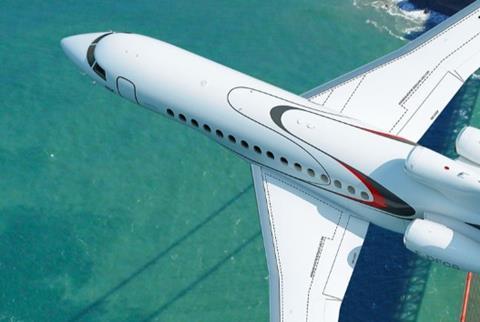 Investigation is still taking place to ascertain the root cause, says the European Union Aviation Safety Agency.
But it says the potential for narrower lift margin during approach and landing – and possible reduced control – requires an immediate change to the flight manual.
Dassault has drawn up instructions for operating the aircraft safely with inboard slats retracted.
EASA says these must be incorporated into the flight manual within 10 cycles, and crews informed of the change.