Russian authorities are emphasising the need for crews to understand barometric pressure calculation and setting procedures, following a serious low-approach incident at Irkutsk involving a Boeing 737-800.
The aircraft, operated by Korean carrier Air Incheon, had been conducting an approach to runway 30 when it descended to an altitude of 380m, rather than 800m, while still 19km from the threshold.
Federal air transport regulator Rosaviatsia states that the 2 October incident is still under investigation, but it has highlighted the importance of correct documentation and pilots' understanding pressure-setting responsibilities when using values in various units.
The aircraft had descended according to the pressure of 956mb.
Rosaviatsia points out that, given the elevation of the runway, the jet's minimum height above obstacles could have been less than 300m.
"Only after repeated instructions from the air traffic controller did the crew of the aircraft stop further descent and gained the necessary height," it adds.
Rosaviatsia says errors in recalculating pressure values – which might be referenced to sea-level QNH or airport-level QFE – presents a risk and has previously contributed to controlled-flight into terrain accidents.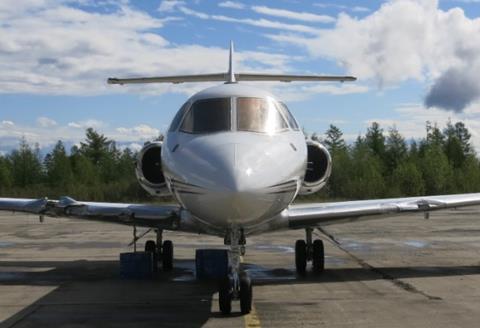 It says 12 incidents relating to premature descent of aircraft on approach in the Irkutsk airport area occurred in the period between 2016 and September 2021.
Rosaviatsia specifically mentions the June 2016 accident involving a Bae 125-800 which sustained substantial damage after colliding with trees on approach, and executed a go-around before landing safely.
In November 2018 a Let L-410 approaching runway 30 at Irkutsk descended to 700m rather than 800m, following a crew's error in calculating QFE and QNH pressure, and other factors including adverse weather.
Rosaviatsia also highlights a 140m height deviation by a Cessna 525 approaching runway 12 in July last year, again the result of an incorrect setting following crew conversion of pressure from QFE to QNH.