Russian authorities appear to be reinforcing the position of federal air transport regulator Rosaviatsia in the role of air accident investigation, proposed legislation from the ministry of transport indicates.
An extensive draft document setting out the rules for investigation of civil aircraft accidents and incidents, seen by FlightGlobal, has been submitted for consultation.
It proposes entry into force of the legislation on 1 January 2021.
The document states that the rules establish the powers and responsibilities of the authorised federal executive agency in the field of accident investigation, and that this agency will carry out the work in co-operation with Rosaviatsia.
But the document also identifies the authorised federal executive agency as Rosaviatsia, in its opening general provisions.
Russia's current investigative agency is the Interstate Aviation Committee, which does not appear to be specifically named in the entire legislative proposal, whereas there are multiple references to Rosaviatsia throughout.
The draft document notes that authorised agencies for air accident investigation are granted "independence" and "unlimited authority" to pursue their work.
Russia has been participating in the creation of a new international bureau for air accident investigation with other CIS countries including Armenia, Kazakhstan, and Kyrgyzstan.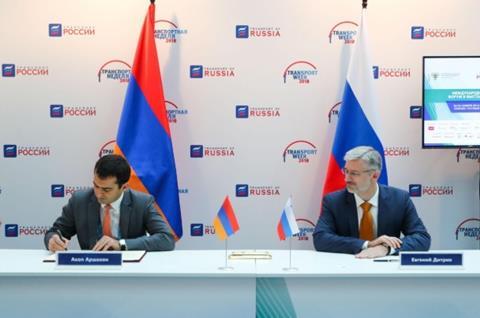 An agreement to create the bureau was signed in Moscow towards the end of 2018, after Russian authorities sought proposals the previous year through the Eurasian Economic Union.
The bureau's governing board held its first meeting on 31 March this year, chaired by Armenian minister Armen Simonyan, with Russian representative Viktor Basargin – the head of Rostransnadzor – among the participants. This meeting discussed the preparations for operation of the bureau, including approval of work rules for the board.
While the future of the Interstate Aviation Committee has yet to be clarified, its relationship with Rosaviatsia has been tense for several years.
Rosaviatsia publicly clashed with the committee during the investigation into a Tatarstan Airlines Boeing 737-500 accident at Kazan, and their relationship further deteriorated when certification responsibility was withdrawn from the committee and transferred to Rosaviatsia.