AirAsia parent Capital A has been given until July to submit its "regularisation plan" after securing a six-month extension from the Malyasian stock exchange.
Capital A was in January labelled a 'PN17' company by Bursa Securities – a categorisation for distressed entities – with a requirement to detail by the end of January how it would return to normal operations. However, the company at the end of last month sought an extension from the stock market authority to that deadline.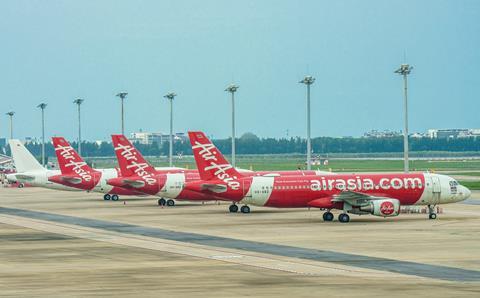 Those plans included Capital A divesting its airline interests to medium-haul carrier AirAsia X, and grouping the carriers under a joint holding company. The new entitity would comprise four short-haul Asean airlines – AirAsia Berhad, Thai AirAsia, AirAsia Indonesia, and AirAsia Philippines – plus medium-haul airlines AirAsia X and Thai AirAsia X. All six carriers will retain their separate operations.
Capital A now says it has been given until 7 July to submit the plan.