South African operator SA Express has been ordered to enter into business rescue, two months after a similar decision was made for flag-carrier South African Airways.
SA Express operates a route network in southern Africa using a fleet of Bombardier CRJs and Q400s.
While the business rescue has been instructed by a court, the judgement is being appealed by the airline.
SA Express argues that the court "went over and above" the measures required and granted orders which were "not sought" by the applicant.
"The court has also not made any order on whether the matter was urgent or not, in circumstances when the urgency was specifically opposed," the airline adds.
SA Express says it has instructed its lawyers to apply for leave to appeal.
South African Airways was placed in business rescue in early December, as the airline continued to suffer heavy losses.
SA Express had recently complained that it had been struggling to retrieve payments from SAA which, it claims, the flag-carrier owes.
The regional operator said it had been working with SAA's practitioner, without success, to resolve the matter over the two months since SAA entered business rescue.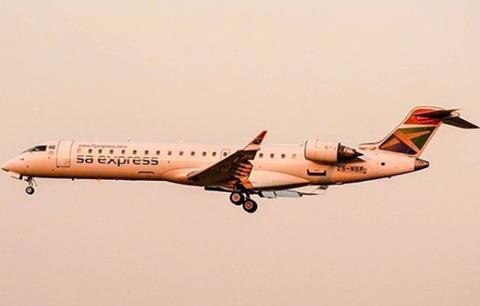 SA Express chief executive Siza Mzimela – herself a former head of SAA – noted at the end of January that a "bleak economic forecast" is continuing to affect businesses in the country.
"Our industry, in particular, is under much scrutiny as even more pressure is being exerted on government-owned airlines such as SA Express, whose validity of existence is increasingly questioned," she says.
But Mzimela insists that SA Express is playing a "critical role" by providing access to smaller markets.
"It is always good to weigh the noise and adverse commentary in the public domain with SA Express's mandate as a strategic national asset," she says.
"While it is easy to make unfair and unrealistic comparisons as a case to do away with the airline, there's so much more to be considered. There is a huge contrast between SA Express and private competitors because they are purely commercial without any of the crucial nation-building subtleties required of this airline."