US transportation secretary Pete Buttigieg is insisting that airlines, not the Federal Aviation Administration, are primarily responsible for last summer's US air travel meltdown, saying airlines scheduled more flights than they could staff.
Buttigieg, speaking to The Washington Post on 18 October, also expressed frustration that airlines were short staffed after taking billions of dollars in pandemic aid specifically intended to keep workers on the job.
Following a summer heavy with delays and cancellations, some airline executives deflected blame to the FAA, saying it had too few controllers to handle traffic.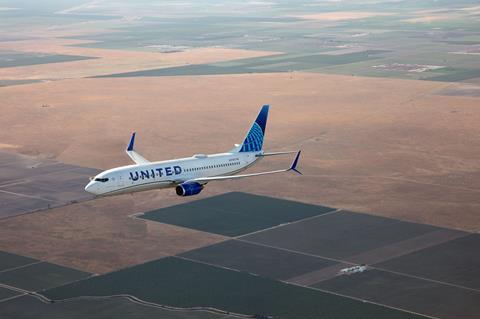 "The issue that we've had this summer… is air traffic control staffing," United Airlines chief executive Scott Kirby said in September.
US Department of Transportation (DOT) secretary Buttigieg shot down that assertion on 18 October.
"Certainty not," he says. "The majority of [delays and cancellations] are not the result of air traffic control staffing".
US airline flight cancellation rates typically hover around 1%. That rate shot to 4% on some weekends last summer – a swing that made "all the difference in the world in terms of whether the system is able to catch up and keep up", Buttigieg says.
He attributes the problem to "unrealistic" flight scheduling by airlines at a time of rapidly rebounding demand for air travel following Covid-induced travel restrictions.
Those same restrictions led carriers to significantly reduce their workforces, and in recent months many US airlines have said they have too few pilots.
Last summer, Buttigieg says, carriers scheduled more flights than they could operate. "Certainly, [airlines] need to be prepared to service the tickets they sell. We didn't see that."
The US government propped up the airline industry during the pandemic with some $54 billion in employment aid. The government prohibited airlines taking those funds from laying off staff, but carriers still enticed thousands of workers to leave by offering voluntary separation packages.
Airlines are now facing heat for having too few employees despite burning through so much government cash, an outcome Buttigieg calls "surprising, puzzling and frustrating".
US government data shows that some carriers have yet to return to their pre-Covid employee counts.
In August, United's workforce was 9% less than two years earlier, and American Airlines' headcount was down 5%, according to the DOT.
Other carriers – Alaska Air Lines, Delta Air Lines, JetBlue Airways and Southwest Airlines – have more staff now than before.
Trade group Airlines for America (A4A) says its airline members "have been working diligently to address operational challenges by hiring additional staff and reducing our schedules". The airlines cancelled 0.7% of flights in September, excluding flights impacted by Hurricane Ian, says the group.
A4A also says US airline employment is at a "record high", with 773,000 people working in the industry in August. However, carriers are still dealing with "higher-than-usual absenteeism", and the industry now "requires more staff to operate fewer flights", A4A adds.
Story updated on 21 October to include comments from Airlines for America, in the preceding two paragraphs.