Airbus is rejigging its management teams following its decision to restore the role of a dedicated commercial aircraft chief and appoint Christian Scherer to the post.
Scherer will oversee an initial team of eight including Sabine Klauke as head of engineering, Philippe Mhun as head of programmes and services, and Florent Massou as head of operations.
Benoit de Saint-Exupery and Thomas Hundt will respectively head sales and finance, while three other individuals will hold general counsel, communications and human resources positions.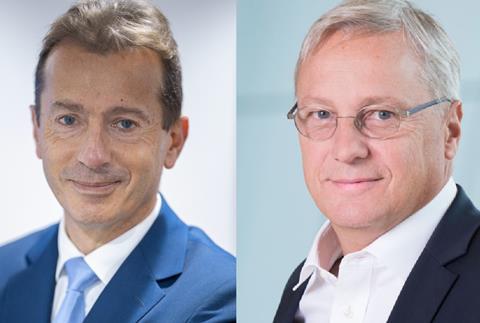 Strategic and transformational tasks will be overseen by chief executive Guillaume Faury.
His team will include Christian Scherer as well as Sabine Klauke in her role as chief technology officer.
It will feature Airbus's other main divisional heads – Helicopters chief Bruno Even, Defence and Space chief Mike Schoellhorn – along with new chief financial officer Thomas Toepfer, plus the heads of its regional Americas and China operations, Jeff Knittel and George Xu.
The team also includes the heads of strategy, Matthieu Louvot, special industrial projects, Alberto Gutierrez, digital management, Catherine Jestin, and international operations, Wouter van Wersch, as well as chief sustainability officer Julie Kitcher.
"We want to put the company in the right configuration for the future," says Faury.
"Our leadership team will further focus on the operational challenges of today, while addressing strategy and transformation to secure the future in all our businesses."
Airbus says the restructured management teams will take effect from 1 January next year, and that further appointments will be made at a later date.