Rolls-Royce has successfully completed taxi tests of the electric-powered aircraft it is developing under the ACCEL technology research programme, as it bids to perform a delayed first flight later this month.
"We have now tested the propulsion systems together with the cockpit controls, propeller and the battery as one system and are ready to proceed to flight test," says the company. The tests took place at Gloucestershire airport at the end of February.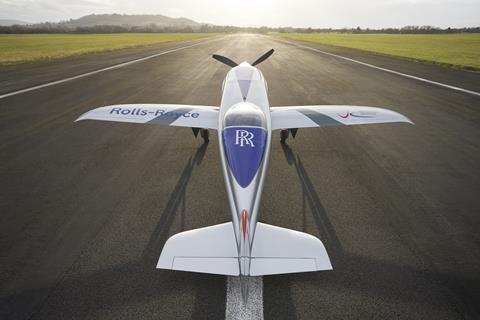 A maiden sortie is targeted for the coming weeks, having slipped from its previous 2020 targets.
ACCEL – or Accelerating the Electrification of Flight – is a Rolls-Royce-led initiative, part backed by the UK's Aerospace Technology Institute, that is aiming to build a record-breaking all-electric aircraft that will be capable of flying faster than 260kt (480km/h).
In addition, the project will enable the partners to mature the technologies required for future all- or more-electric aircraft programmes.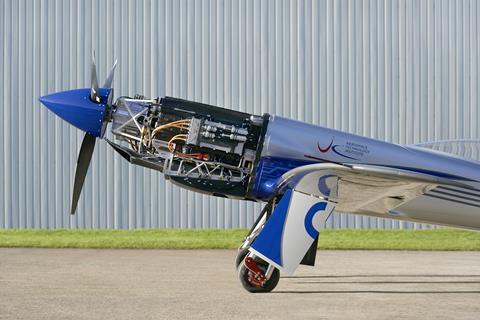 Called 'Spirit of Innovation', the stock Nemesis NXT airframe is fitted with three YASA-supplied electric motors generating a combined 500hp (400kW). Batteries are from UK start-up Electroflight, along with the power and thermal management and power distribution systems.
Rolls-Royce is the project lead and is also responsible for the final systems integration, airworthiness and ground and flight operations of the aircraft.
An attempt on the world speed record for an all-electric aircraft – which currently stands at 182kt – is now expected in the first half of 2021.
Rob Watson, director, Rolls-Royce Electrical, says the development of the battery and propulsion system will help position the company "as a technology leader offering power systems to the Urban Air Mobility market".