Thirty years after the Airbus A321's maiden flight, the A321neo has just taken over as the airframer's most popular individual model across its aircraft range.
Airbus's half-year backlog figures show the A321neo has accumulated orders for 5,163 aircraft – overtaking the 4,763 for the original A320.
The A321neo had already been outselling other variants in the A320neo family, as carriers migrated to the larger model.
Its sales have almost trebled those achieved by the A321, which first flew in March 1993.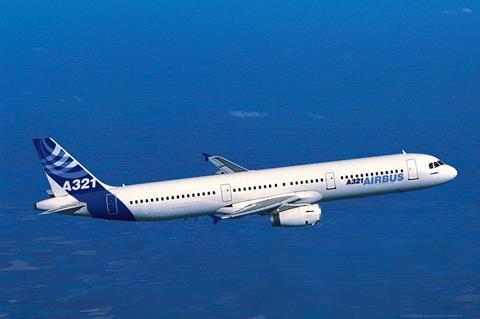 But while the A321 originally had a range of some 2,400nm the aircraft has undergone aerodynamic refinement and performance improvement in the last three decades.
Its latest long-range successor, the A321XLR, will be able to offer around double the range.
The A321neo has also been reconfigured internally to raise its maximum occupancy to more than 240 passengers.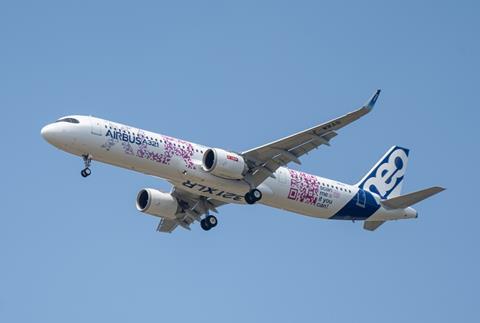 A321neos had taken 4,675 orders by the end of May. Although the gap was closing it still trailed the A320 by 88.
But Airbus's large agreement with Indian operator IndiGo – among others – during the Paris air show allowed the A321neo to surge ahead, passing 5,000 orders and becoming the most in-demand individual model of the Airbus lines.
Airbus's latest backlog data states that 1,078 A321neos have been delivered to customers.