Lessor AerCap has taken a pre-tax charge of $2.7 billion in write-offs and other impairments relating to the inability to retrieve 113 aircraft leased to Russian carriers.
AerCap says it has recognised a "total loss" on assets that remain in Russia and Ukraine, and taken impairments on the assets it has managed to recover from airlines.
The lessor had 135 aircraft and 14 engines on lease with Russian operators before the conflict.
It says it has managed to withdraw only 22 aircraft and three engines.
Like other lessors, AerCap terminated lease agreements with Russian airlines to comply with the sanctions imposed on the country's air transport sector.
AerCap says the charge recognised in its first-quarter financial statement amounts to $2.4 billion after tax.
This was partly offset by derecognition of lease-related assets and liabilities, it adds.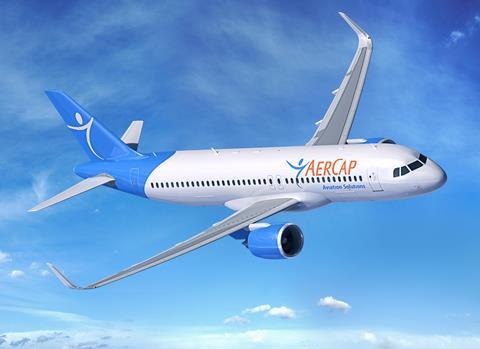 "We have filed insurance claims related to these assets and will vigorously pursue all available remedies to recover our losses," says chief executive Aengus Kelly.
Before the conflict the company had letters of credit, related to aircraft and engines leased to Russian airlines, of around $260 million.
It says it has presented requests for payment to nine financial institutions in Europe, and received payments of $210 million relating to the letters of credit.
"We have initiated legal proceedings against one financial institution which rejected our payment demands in respect of certain letters of credit," it adds.
AerCap has submitted an insurance claim for around $3.5 billion over the aircraft remaining in Russia. But it says the timing and amount of any recoveries are "uncertain".
As a result of the exceptional charge the lessor turned in a net loss of $2 billion for the three months ending 31 March.
Adjusting for this item the company recorded a net profit of $540 million.
AerCap, which expanded its operations as a result of the acquisition of US lessor GECAS, carried out 157 transactions during the quarter, among them 102 lease agreements, 25 purchases and 30 sales.